Pregnant Dylan Farrow Hits TIME 100 Gala with Mom Mia, Reveals She's Expecting a Girl
Mia Farrow and her daughter Dylan brought an announcement to TIME's 100 Gala on Tuesday night.
Dylan revealed to PEOPLE that she is in fact four months pregnant and looking forward to bringing home a baby girl this fall. She did, however, keep some secrets to herself.
"I picked a name, but my husband would kill me if I told you," Dylan, 30, added. "He wants it to be a secret."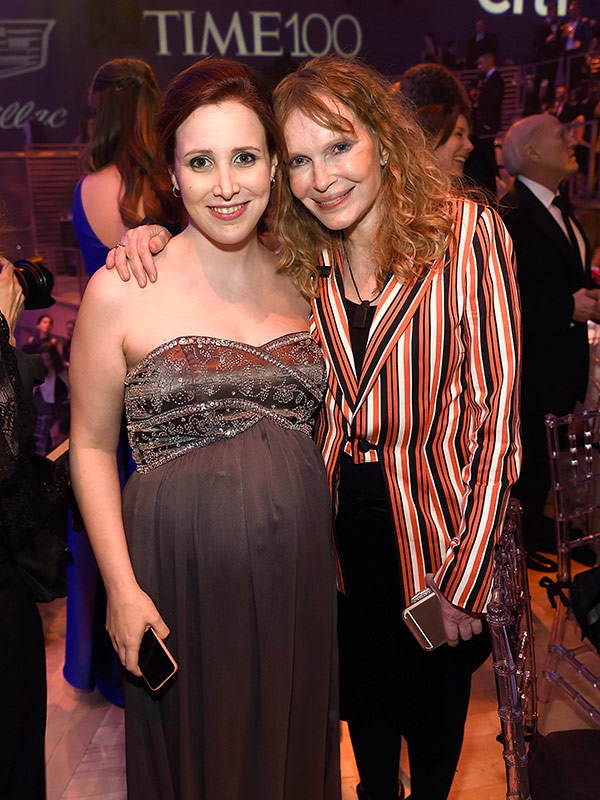 Kevin Mazur/Getty
Since this will be Dylan's first child, grandma Farrow, who has 14 children and nine grandchildren, will certainly be helpful.
"I have nine grandchildren, but I'm excited about this one," Farrow, 71, told PEOPLE. "So is her husband."
As an alumni of TIME's 100 Most Influential People list, Farrow has attended the gala for the last three years.
This year, she took the red carpet in a red and black striped blazer, paired with black trousers. Posing alongside her mother, Dylan donned a strapless floor-length, gray gown with an embroidered bust.
— Naja Rayne and Jeffrey Slonim