Brooke Anderson Welcomes Son James Arthur
Brooke Anderson will have a hard time topping this story: The Entertainment Tonight correspondent is now a proud mother of three!
Anderson and husband Jim Walker welcomed their third child, a baby boy, on Tuesday, April 19, she confirms to PEOPLE exclusively.
Born at 11:19 p.m., son James Arthur Walker IV weighed 7 lbs. and measured 20 inches long.
"We are thrilled and beyond blessed to now be a party of five!" Anderson tells PEOPLE.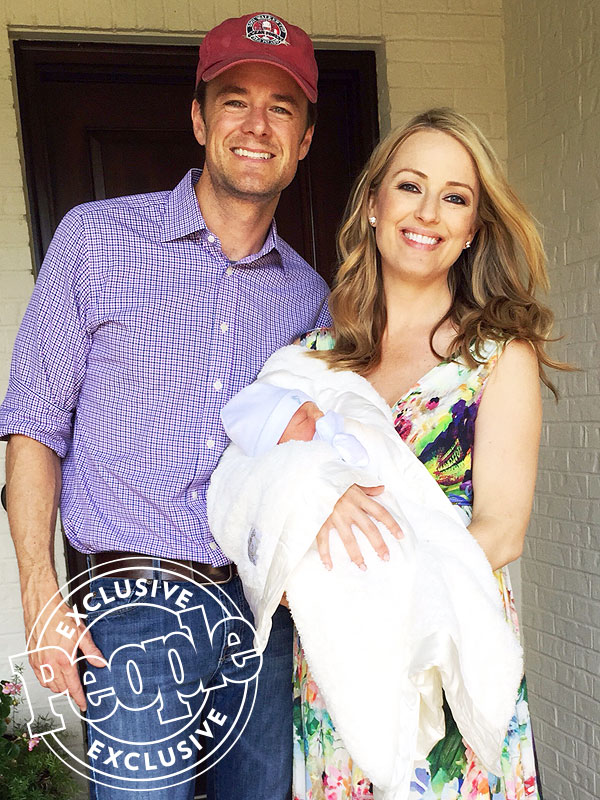 Anderson Walker Family
Baby James joins the couple's daughters, Kate Victoria, 7 next week, and Lily George, 2½.
"Big sisters Kate and Lily George are so excited to now have a baby brother," says Anderson.
On Friday, Anderson, who revealed the news of her pregnancy exclusively to PEOPLE in January, shared a black-and-white Instagram snap of herself holding her son.
"A newborn baby is truly like touching the hand of God," she wrote. "It is the closest thing to perfection that will ever be. The outside world simply stopped and ceased to exist when I finally met and held my seconds old little one. Welcome to the world sweet angel. Our baby boy. James. We look forward to guiding you through life as best we know how. We love you. Always."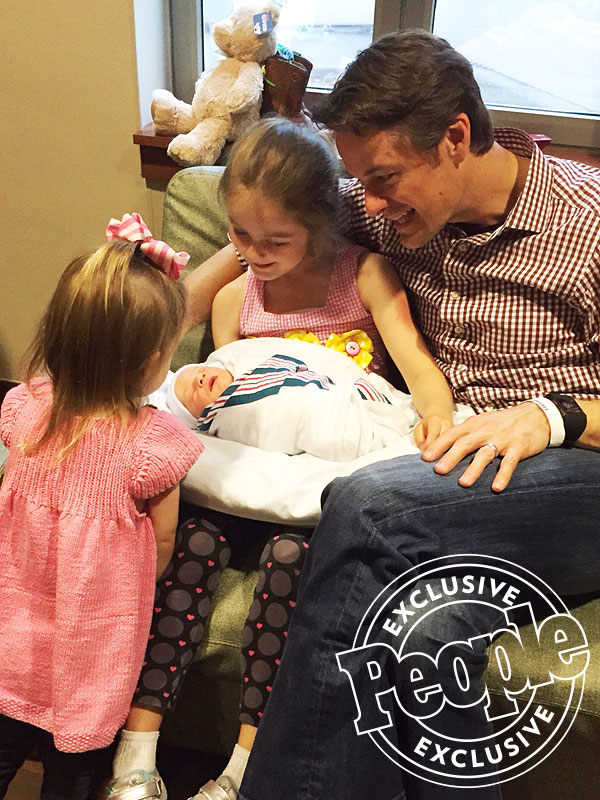 Anderson Walker Family
Anderson, 37, tells PEOPLE her baby boy's birthday has an extra-special meaning for her family.
"April 19 also happens to be my father's birthday, so it is also super special for 'Papa' that he got a new grandson on his birthday," she says.
Shortly before the birth, Anderson, who opted for a delivery surprise, shared one last selfie showing off her baby bump.
"Holy big belly! Feel like I am going to pop," she wrote, adding the hashtags, "#babybump #pregnantselfie #pregnant #gendersurprisebaby."
Anderson, who has also appeared on The Today Show and The View, previously told PEOPLE she has re-prioritized her time a bit to focus on her growing brood.
"I recently chose to start working part-time instead of full-time during this busy stage of life with little ones," she said.
— Jen Juneau