Mike Myers Received Some Surprisingly Touching Parenting Advice from Adam Sandler
Mike Myers first became a father back in 2011 when his wife Kelly Tisdale gave birth to son Spike, now 4½ — and everything changed.
"What can I say that's profound that hasn't been said a million times?" Myers told PEOPLE at the Food Bank For New York City Annual Can-Do Awards Dinner at Cipriani Wall Street on Wednesday.
"When news of my wife Kelly being pregnant got out, I got a call from Adam Sandler, who lives in L.A.," Myers, 52, said. "I live in New York, and you end up never seeing the people that you used to see all the time. He called me up and he said, 'You're going to love fatherhood.'"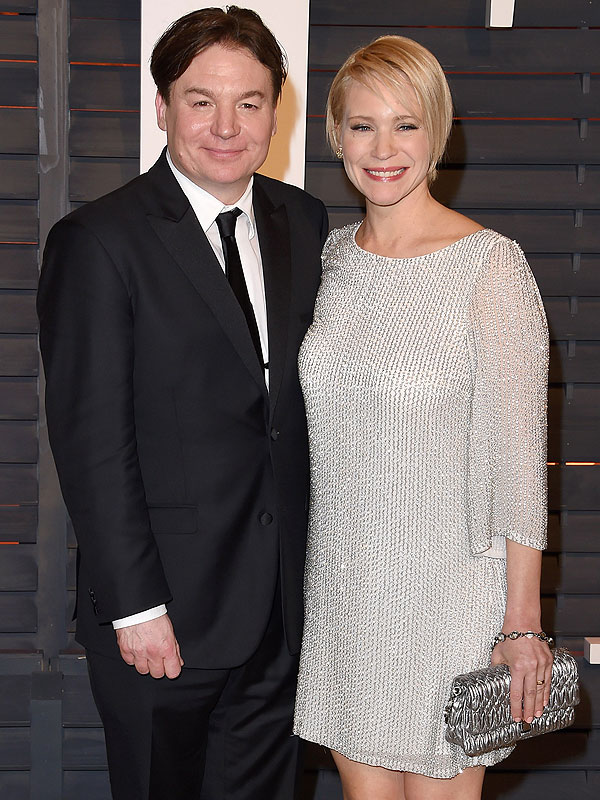 Axelle/Bauer-Griffin/FilmMagic
The actor and comedian continued: "He said it's like that first time you fall in love and you're 12 years old — only every day. He said it's like finding a room, like in a dream, in your house you never knew you had, and that's going to be your heart. I had no idea how true that was going to be. You do kind of become a father to all the children."
Want all the latest pregnancy and birth announcements, plus celebrity mom blogs? Click here to get those and more in the PEOPLE Babies newsletter.
Including those suffering around the world, said Myers, who is also father to daughters Sunday Molly, 2, and Paulina Kathleen, 5 months.
"You can relate to troubles everywhere. One of the things I'm most proud of is our [Canadian] Prime Minister Justin Trudeau accepting 25,000 Syrian refugees after the 2014 attacks in Ottawa," Myers explained. "And to make that kind of choice, that's what fatherhood does for people; to go, 'We're going to double down on compassion. We're not going to give in to fear.' For me it's really awakened that tendency I've had my whole life."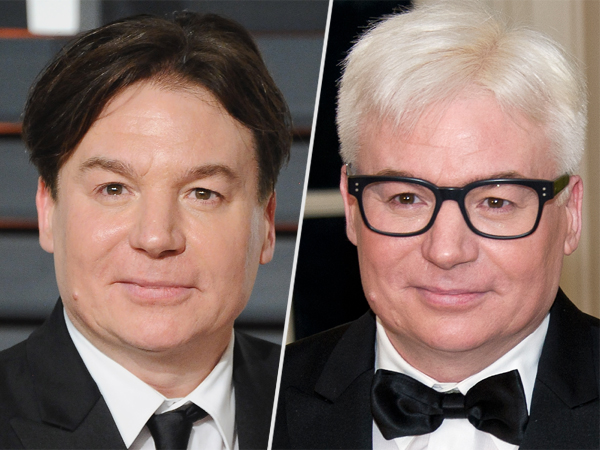 Axelle/Bauer-Griffin/FilmMagic
Myers, who recently debuted a new and dramatic platinum 'do, also discussed the new look with PEOPLE.
"It's so whimsical," he said. "Honestly it was, Kelly was getting her hair done and I said, 'What do you think?' So I had my hair done, and I like it. It's very easy. And so arbitrary."

The event was hosted by Mario Batali (scheduled co-host Michael Strahan, who this week revealed he's leaving Live! with Michael and Kelly for Good Morning America, didn't attend) and presented by Bank of America. During the auctions, Myers personally visited tables of dinner guests and helped bump bids to wild levels for an Adele suite at Madison Square Garden, which sold for tens of thousands of dollars to benefit hungry families.
Also in attendance were Stephanie March, Jon Bon Jovi, Michael Stipe and Stephanie Seymour, among others.
— Sara Hammel