Jessica Biel Says Son Silas Is a 'Mini Version' of Justin Timberlake: 'They Watch Golf Together'
Justin Timberlake and Jessica Biel's son Silas turned 1 last week, but besides Mom and Dad, the birthday was no starry blowout — no petting zoo, no bouncy castle, says Biel.
"It was just a small family hang at the house," Biel told PEOPLE at the Tiffany & Co. 2016 Blue Book dinner at The Cunard building in New York City on Friday. A-listers Reese Witherspoon (wearing a $10 million diamond necklace), Diane Kruger and Naomi Watts were also in the house for the starry (and sparkly) event.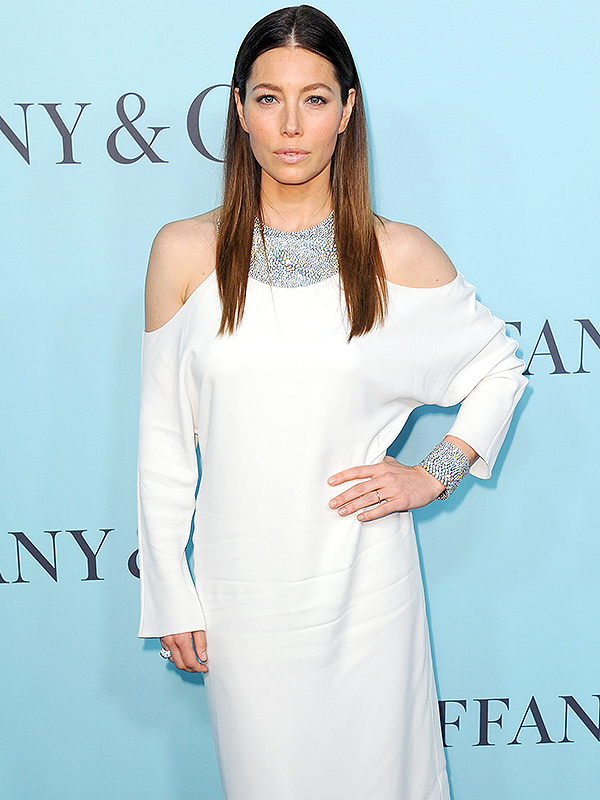 Callahan/ACE/INFphoto

Want all the latest pregnancy and birth announcements, plus celebrity mom blogs? Click here to get those and more in the PEOPLE Babies newsletter.
Biel noted that she baked little Silas' birthday cake herself. "It was a lemon pound cake, almost," she said. "But it had zucchini in there."
And what is the cutest thing that Silas and Justin do together?

"They're like the same person," says Biel, who was wearing a white dress by The Row and a $1.5 million Tiffany diamond bib necklace with over 2,500 individually set diamonds and a $300,000 Tiffany Blue Book diamond bracelet.
"It's like a mini version of him … They like to sit and watch golf together. The only TV that Silas is allowed to watch is the Golf Channel, which is really funny."
She adds, "They just sit there on the couch staring at it. And they don't communicate anymore. When golf is on, all the communication ends."
— Jeffrey Slonim