Jessica Capshaw on Her Fourth Pregnancy: I'm Due 'Any Minute'
When it comes to welcoming her fourth child, Jessica Capshaw is counting down the days.
"I'm [due] any minute now," Capshaw, 39, told PEOPLE at the Annual H.E.A.R.T. Brunch, featuring Stella McCartney on Thursday.
"I'm an 'any-minuter.' I'm the person that makes people very nervous! I've had more people offer to help me downstairs today than my whole life."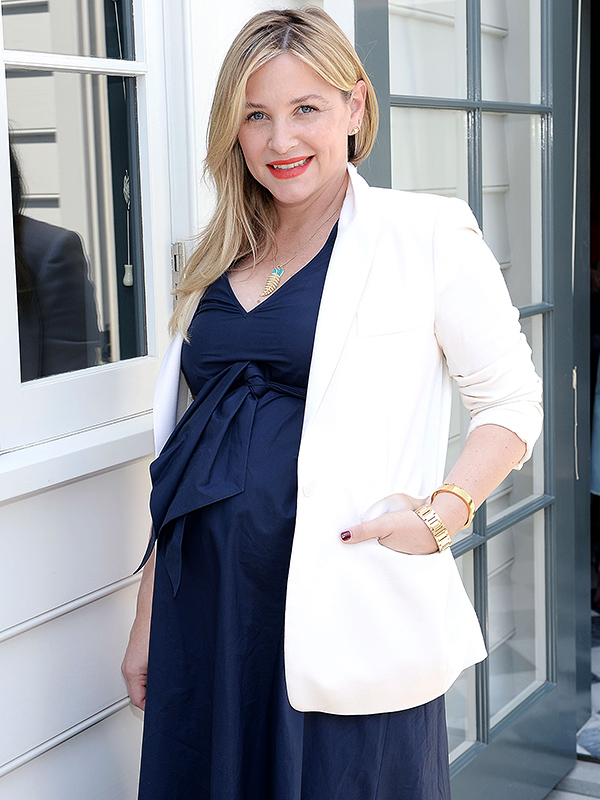 Stefanie Keenan/Getty
Want all the latest pregnancy and birth announcements, plus celebrity mom blogs? Click here to get those and more in the PEOPLE Babies newsletter.

Capshaw and her husband, Honest Company co-founder Christopher Gavigan, have three children together: Luke Hudson, 8, and daughters Eve Augusta, 5, and Poppy James, 3.
Though the Grey's Anatomy star admits that nothing about her pregnancy is "easy," she says there are plenty of perks.
"I was with my girlfriend at a restaurant and we didn't make a reservation and there was a wait for 30 minutes," Capshaw explains. "My girlfriend and I were standing there and the manager came back like a minute later and was like, 'No, no. We found a table for you.' It was like the best table in the restaurant. My girlfriend looks at me and is like, 'Man this whole Grey's Anatomy thing totally pays off.' "
Capshaw adds, "I was like, 'Guess what! Don't think that has anything to do with it.' I'm a liability looking this pregnant, standing at the front of a restaurant waiting for a table. I have a couple more weeks to enjoy the first-of-the-line status."
— Christina Dugan