Celeb Moms' Pregnancy Confessions: 'You Do Feel Like You've Been Taken Over by an Alien'
It's no secret that pregnancy can cause unpredictability when it comes to your emotions.
In the latest episode of PEOPLE's Mom Talk series, Ashley Williams describes the moment she let her emotions (and her fist!) get the best of her.
"When I was pregnant – I don't know if you guys had this or if this is even common – but I dealt with rage issues," Williams, who is mom to 18-month-old son Gus says. "I found myself in a store because I wanted to buy an elliptical machine. To me, someone who owns an elliptical machine is a fancy person. I was in the store and I was bargaining with this 8-foot-tall Armenian man and I through out a number and he said, 'Listen, honey. You're cute, but you're not that cute.'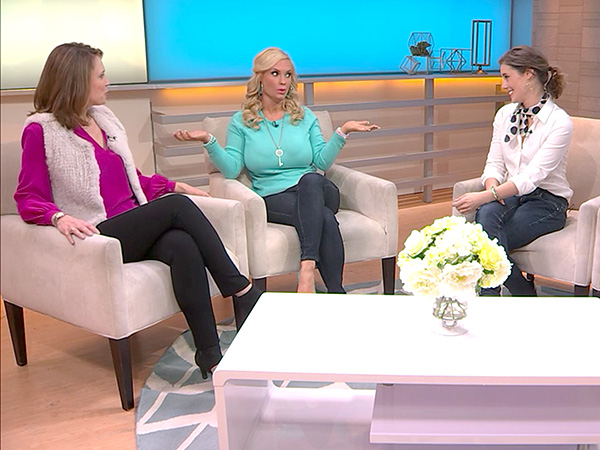 The actress, 37, continues, "I am not a violent person. I am a kind, gentle, loving … like I'm one of the nicest people I know. And I, without even knowing what was happening, I lifted my fist up like this and went at this 8-foot-tall Armenian man. I'm seven and a half months pregnant in a pink, tight t-shirt. He grabs my arm and wrestles me out of this elliptical store!"
Hannah Storm, who is mom to three teenage daughters, admits, 'You do feel like you've been taken over by an alien [when pregnant]."
Though Williams is proud to be a mom to her beautiful son, she does admit, "At one point I said, 'I think when I give birth to this child he's going to have pointy teeth and pointy nails!'"
— Christina Dugan