Kanye West Was a Hip Hop Bunny on Easter – and North Couldn't Get Enough
Every bunny loves some bunny — especially when that bunny is Kanye West.
Yeezy treated the youngest members of the Kardashian Jenner clan to a furry surprise on Easter Sunday when he dressed up in a full bunny suit to give hugs and pose for photos at the family's celebration.
Joined by Kylie Jenner's boyfriend Tyga in a similar costume, West bopped around and got an adorable hug from his daughter North – who may or may not have known it was her dad inside.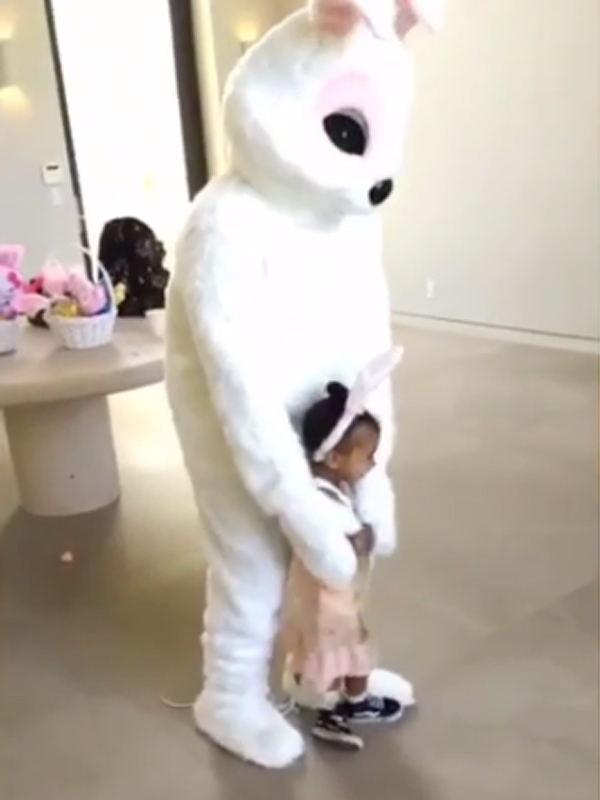 Source Snapchat
The entire holiday visit was captured on Snapchat by Kim Kardashian West, Kylie and Kourtney Kardashian, who revealed the bunnies' identities.
The pair posed with Kourtney and her daughter Penelope, 3½, and some other young friends, while North, 2½, held tight to costumed West's paw.
Kylie, 18, snuggled up to her boyfriend as well, even smooching Tyga on his faux pink nose.
Also present for the Easter festivities was Khloé Kardashian's estranged husband Lamar Odom, who participated in the Snapchat fun that had the kids running around in search for baskets filled to the brim with candy.
— Lindsay Kimble