Kristen Bell on Daughter Lincoln's Reaction to Frozen: 'Mommy, I Think You Should Turn This Off'
While children across the world live and breathe for watching Disney's Frozen on repeat, Kristen Bell, says her kids aren't among them.
The actress, who is the voice of Anna in the film, revealed on Jimmy Kimmel Live! Wednesday that daughters Lincoln, 3, and Delta, 15 months, aren't fans of the princess sensation.
"They couldn't care less," Bell, 35, said of her girls with husband Dax Shepard.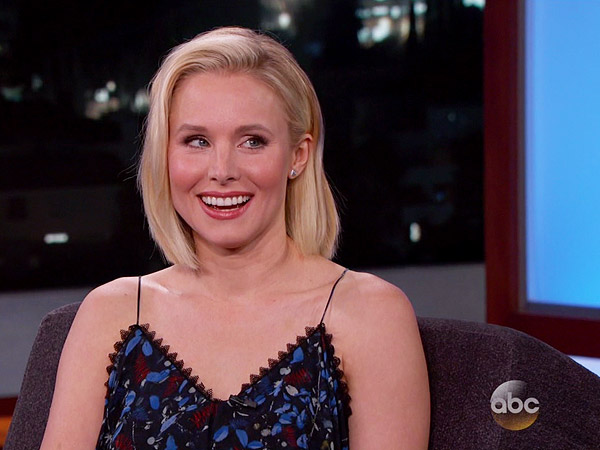 WENN
Although the film has been a hit among other celebrities' children, Bell says she and Shepard tried to make their elder daughter a fan — but she wasn't having it.
"[Lincoln's] heard the songs at school. She got sick last month and Dax had said, 'Should we put on a movie?'" Bell explains. "When they're sick, you want them to be comforted and cuddled, and he said, 'Should we blow her mind and put on Frozen?'"
"And about 15 minutes in, she said, 'Mommy, I think you should turn this off.'"
When asked why she thinks her kids aren't fans, The Boss star joked, "I don't know … because they live to break down my self-esteem."
— Jessica Fecteau