Just Like Auntie: North West's Favorite Toy Is Kylie Jenner's Nail Polishes
Kim Kardashian West's daughter North is only 2 years old, but she already shares her family's devotion for beauty products.
In a Saturday Snapchat from the reality star, Kardashian West lamented the toddler's preference to play with nail polish rather than her wide selection of actual toys.
Perched in a bathtub, North — wearing a blue dress and flip-flops — played with the complete, 20-piece Kylie Jenner collection of Nail Polish from SinfulColors.
"All the toys in the world & this is what she plays with," wrote the 35-year-old.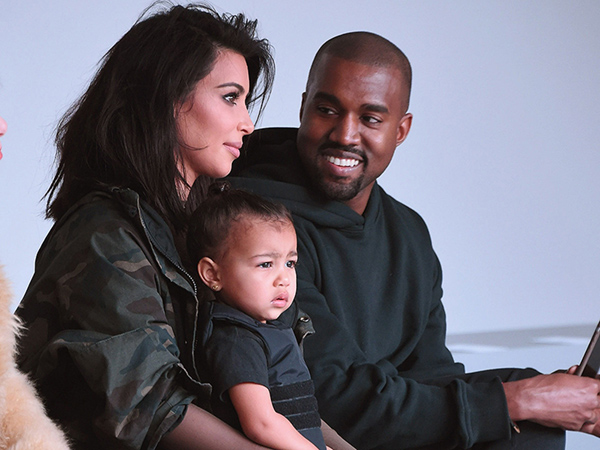 WireImage
Kardashian West also drew on the text, "Fashion Icon @ CFDA," with an arrow pointing to the curly-haired cutie.
Earlier in the day, Kardashian West caught North taking a snooze amid some actual toys — including Elmo — with her shoes on.

"#Chooseyourbattles," she wrote on Snapchat.
The pair joined Kanye West and the rest of the Kardashian Jenner family on Saturday night to celebrate Rob Kardashian's birthday with a St. Patrick's Day-themed soiree.
— Lindsay Kimble