Melissa McCarthy Is Teaching Her Daughters to Accept Compliments: 'It's an Important Lesson'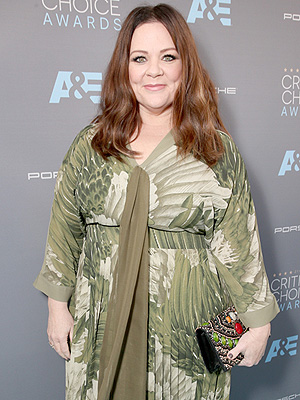 Getty
In an effort to help ensure her two daughters develop a healthy sense of self-esteem, Melissa McCarthy is focused on a seemingly small but difficult skill: learning how to graciously accept a compliment.
"A biggie for me is take the compliment," McCarthy, who stars in the upcoming comedy The Boss, told reporters Wednesday at a press conference in Los Angeles.
"I'm hard on people for that. When you say like, 'Oh, you look great,' so many women for the next 20 minutes are like, 'I got it on sale. It's actually terrible — if I turn around you'd hate it. I've got one shorter leg…' "
She adds, "So as a rule, I'm always like, 'You just basically shoved the compliment back in my face.' "
The actress is hoping her daughters Vivian, 8, and Georgette, 6, learn how to simply "just say thank you and walk off."
"It's a great lesson, but I had to teach it," McCarthy, 45, explains. "Someone gives you a compliment and you're basically telling them to shut up and they're wrong. All you have to do is say 'Thank you.' "
"Don't negate it," the mom of two advises. "Don't tell them they're crazy. Just say 'Thank you. I love it too. That's why I put it on.' It's a little building block, but I hope it's one of many ways that I show my girls that it's okay to like who you are. It's okay that everybody's different. I always say to my girls, 'If we were all the same, we would all be robots. You would be bored out of your mind.' Hopefully it's working."
McCarthy says she and husband Ben Falcone, who directed The Boss and co-wrote the screenplay with her, hope their daughters learn the right lessons while still maintaining their unique individuality.
"You try to let them be exactly who they are and you try to show good examples," she says.
— Scott Huver