Good Morning America's Ginger Zee: Meet My Son Adrian!
From baby bottles to the ballroom!
Ginger Zee may be a brand new mom, but the ABC chief meteorologist is also balancing motherhood with her latest gig: competing on Dancing with the Stars.
"I knew I was going to hit the ground running," Zee tells PEOPLE. "I think the schedule's going to be pretty grueling, but not in the way that I can't handle it."
Zee, who welcomed son Adrian Benjamin in December, returned to her day job at Good Morning America on Monday and has been busy commuting back and forth from New York to Los Angeles, where DWTS films.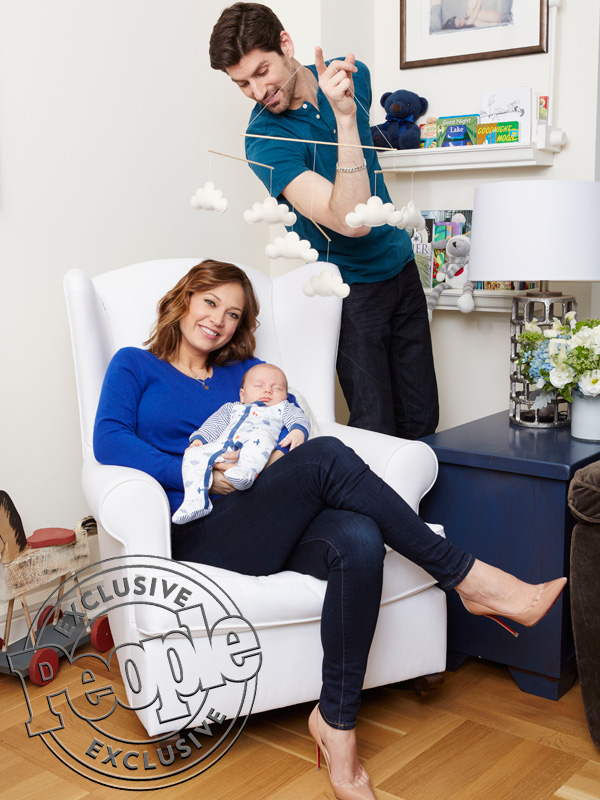 Karen Pearson
While her days are jam packed, Zee's NBC news correspondent husband Ben Aaron has been a very "hands on" dad from the start.
Following her c-section delivery, Aaron was happy to take on any task. "I was on diaper duty, but I loved it because I like cleaning," he says. "So it was perfect."
Another one of his favorite things to do as a dad? Sing! "At night I sing and dance with him. We do a lot of Motown and '80s music. He loves Lionel Richie — no joke," Aaron shares.
For more on Ginger Zee's new baby, pick up the latest issue of PEOPLE, on newsstands now.
— Emily Strohm