Ginger Zee on DWTS and Raising Newborn Adrian: 'He Turned Over and I Learned How to Turn!'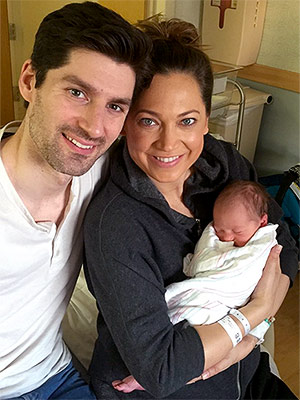 Courtesy Ginger Zee
Ginger Zee is a meteorologist, mom and now contestant for the upcoming season of Dancing with the Stars. But what's the job that keeps the anchor, well, anchored? Her new baby boy, Adrian Benjamin!
Zee is a first-time mom to a 3-month-old son with her husband, NBC news correspondent Ben Aaron.
"He turned over!" the beaming mom, 35, told reporters on Tuesday. "He turned over and I learned how to turn! It's really good."
In fact, Zee thinks motherhood will give her an advantage against her competitors.
"I think there's a lot of new moms out there that are going, 'I don't know if I can do that,' but I think hopefully being a role model will [help]. Women get asked that all the time. 'How are you gonna do it all?' … It's just underlying," she said after the full DWTS cast was revealed. "We're just doing it. There isn't a question of 'How are you gonna do it?' "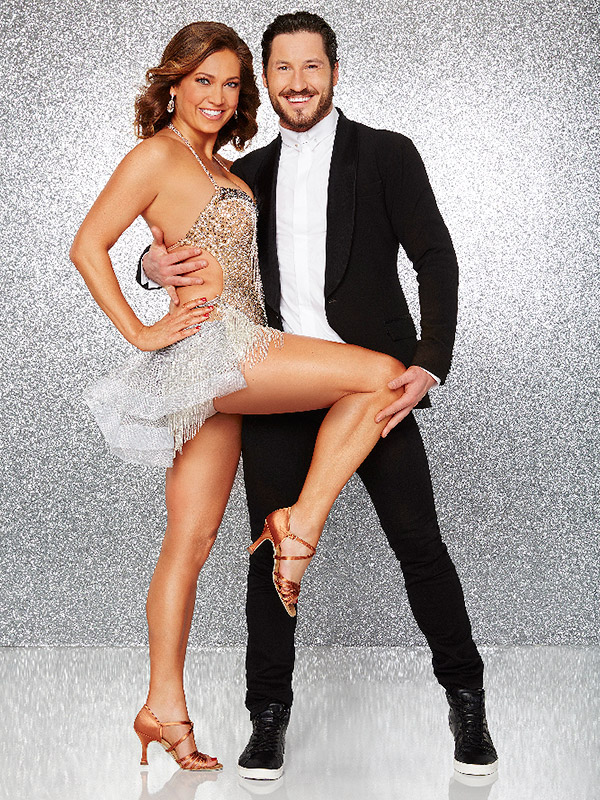 Craig Sjodin/ABC
And partner Val Chmerkovskiy has learned some new things about parenthood as well.
"I'm familiar with the pumps now, which is very unusual," Chmerkovskiy said of his partner using a breast pump before rehearsal.
"Women will say — I travel and breastfeed — 'Well, how are you going to do that?' " she told reporters. "A lot of people do it! [Val's] just gotten used to it. And it's just a part of life. You walk in, you start pumping and get it out, and then I'm ready to practice!"
Chmerkovskiy said Zee is definitely showing him the parenthood ropes, which he hopes to experience soon — just not too soon.
"We have a great friendship already and she's filling me on all those motherly duties," Chmerkovskiy, 29, said. "I hope to be a father very soon — hopefully not very soon, but soon. Like, planned soon."
He added, "That's the best part about the show: you get paired up with a stranger and three months later, you have a lifelong friendship."
Zee, who returns to work on the New York set of Good Morning America next Monday, is already figuring out how to be there for Adrian while she's filming the competition series in Los Angeles.
"I think the baby will come with [me to L.A.] sometimes, which is gonna be great," Zee said of her bicoastal commitments. "And then the other times, it'll be such a quick trip that it'll be in and out. There are a lot of moms that travel for work, so I think just taking notes from them and learning."
— Blake Bakkila