Shark Tank's Daymond John Welcomes Daughter Minka Jagger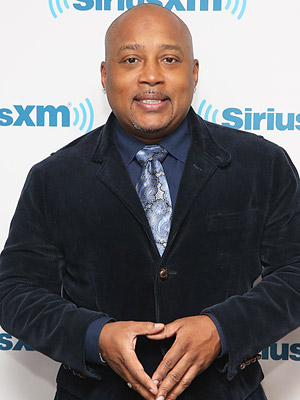 Robin Marchant/Getty
Talk about a long-term investment!
Daymond John, of ABC's Shark Tank, and his longtime girlfriend welcomed daughter Minka Jagger John on Wednesday, March 2, his rep confirms to PEOPLE.
"The baby was born happy and healthy. Daymond and his longtime girlfriend are very excited and a little tired, but looking forward to all the happy times that are ahead," his rep tells PEOPLE.
The new addition is John's third child as the FUBU founder has two children from a previous relationship.
Once the family settles in with their newest addition, John, 47, certainly has a lot he can teach the youngster about work ethic and building an empire, much of which he learned from his own mother.
"I had a great relationship with my mom. I couldn't let her down," he told PEOPLE in August. "She held down two and three jobs at a time. I always saw her working and I wanted to work. There was never a job I didn't like."
That's not the only happy news for Shark Tank this week. Cast mate Robert Herjavec popped the question to his former Dancing with the Stars partner Kym Johnson with a 6.5 carat emerald cut diamond.
"It was a really magical moment," the bride to be told PEOPLE exclusively. "I was just so happy."
— Naja Rayne with reporting by Janine Rubenstein