Zooey Deschanel Is Totally Confused By – and Enamored with – Her Daughter's 'Pterodactyl' Noises
Zooey Deschanel's daughter Elsie Otter isn't quite talking yet, but sounds are definitely happening.
The actress tells Ellen DeGeneres on Thursday that the 7-month-old "makes a lot of little, like, pterodactyl kind of noises."
"Like 'ahh, ooh, ahh.' And a noise that sounds like choking," Deschanel says of Elsie. "She'll be like 'ah, ah, ah.' And I'll be like, 'What's wrong?' and she'll be like, 'Ha, ha, ha!' "
Despite the troubling vocalizations, the New Girl star can't help but add, "she's freakin' cute!"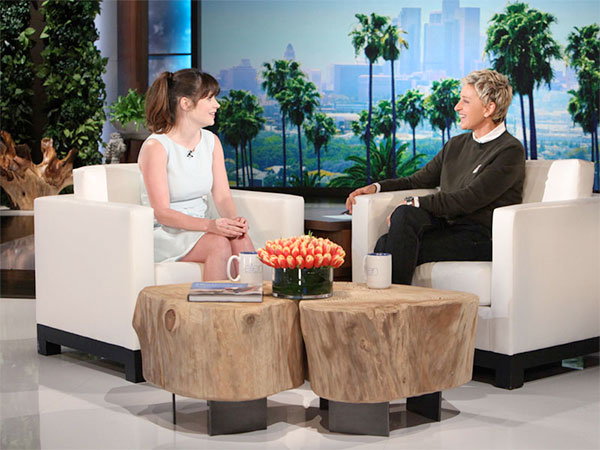 Courtesy The Ellen Show
The star also explains why she and husband Jacob Pechenik went with such a unique middle name for their little girl, joking, "In a sense that we're all mammals."
"We thought Elsie is a classic name — a lot of people have grandmas and aunts named Elsie," she shares. "And then we were like the middle name can be a little bit like wild."
"We both found that we had a mutual love for otters," she jokes further. "There were some more normal middle names… but I realized that nobody else likely had the middle name 'Otter.' "


Deschanel told PEOPLE at the celebration for New Girl's 100th episode at The W Hotel in Los Angeles on Wednesday that she's used her own voice to lull Elsie to sleep.
"I actually sing, for some reason I keep singing the song that Glinda sings in the Wizard of Oz," she said before crooning, "'Come out, come out wherever you are…' "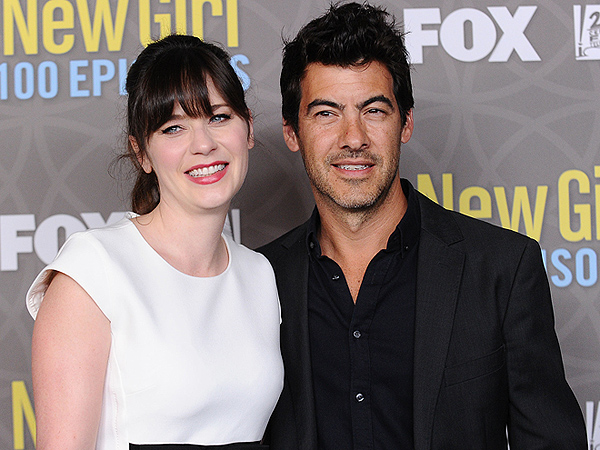 Jason LaVeris/FilmMagic
Balancing motherhood and her Hollywood work schedule has "been great" for Deschanel, who said she thinks she and Pechenik have "been able to manage it pretty well."
While she has her favorite moments ("cuddles, laughing"), not everything is rosy: "maybe waking up at 2:30 in the morning for the last seven months," she jokes.
— Lindsay Kimble with reporting by Danielle Garlock