Tess Holliday Is 'Still Slayin' in a Bikini at Six Months Pregnant
At six months pregnant, Tess Holliday is "still slayin'!"
The plus-size supermodel showed off her baby bump in a bikini as she cooled off by the pool during the Los Angeles heatwave.
"6 Months preggo today (& still slayin') #F—yourbeautystandards," Holliday captioned the Instagram post.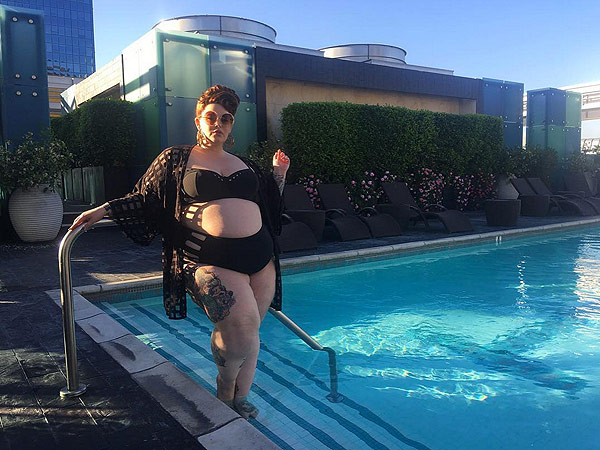 Tess Holiday/Instagram

Holliday, 30, is expecting her first child with partner Nick in June, she announced to PEOPLE exclusively in January.
"It definitely was not planned and I was a little nervous when I first found out, but I'm excited!" she said.
And Holliday, who has a 10-year-old son Rylee from a previous relationship, said she's thrilled to experience the baby stage all over again.
"When I had my son, I was 20 and I didn't know what I was doing and I didn't have help. I'm really excited to be doing it again and have support, and be able to enjoy having a baby, because I couldn't last time," says Holliday
It'll be another huge life change in a year full of them for the trailblazer, who became the first size-22 model to sign with a major agency in 2015. She's since scored campaigns with Benefit Cosmetics, Torrid, and more, plus her own line for Pennington's.
The baby on the way, whose sex is unknown at this point, will also truly bring together their family, Nick said.
"I think it really solidifies the two halves of our family coming together," he said. "It will be nice to have the family more blended."
— Julie Mazziotta, @julietmazz