Robyn Lively: Blake's Daughter James Is 'Walking and Talking and Being Adorable'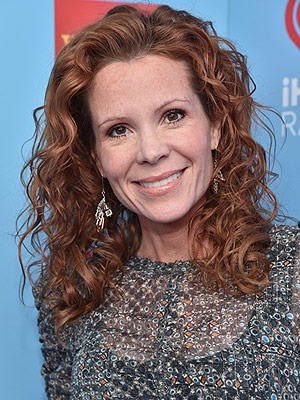 Mike Windle/Getty
Robyn Lively may be an 80's icon thanks to her starring role in Teen Witch, but to Blake Lively, Robyn's most important role is sister and aunt.
"She's just the cutest ever," Robyn told PEOPLE of niece James at iHeart80's Party in Inglewood, California, on Saturday. "I'm so in love with her."
When asked if Blake's 14-month-old daughter had reached any milestones recently, Robyn was quick with more compliments. "[She's] walking and talking and being adorable! She's the best," she shared.
Although Robyn is currently starring in Amazon's Gortimer Gibbon's Life on Normal Street, she was luckily able to take a trip to the east coast for some very glam family time recently.
"I was just in New York for about 10 days and it was for the Deadpool premiere," she shared.
While the Lively sisters are "really close," Robyn couldn't help but rave about her Deadpool star brother-in-law Ryan Reyonlds, too. "We are so proud of Ryan," she said. "He's killing it and the box office is amazing. We're so, so proud of him."
— Abby Stern