'They Said I Couldn't and I Did!': Coco Gets Emotional While Talking About Baby Chanel
Coco Austin and Ice-T's 12-week-old daughter Chanel is back on TV!
Austin, 36, appeared on the Dr. Oz Show Friday (via E! Online) with her 12-week-old child to discuss her new life as a mom.
While Chanel already has many cute outfits to choose from, host Dr. Mehmet Oz gave the mother-daughter pair an adorable scrubs-themed onesie that even had "Dr. Chanel" bedazzled on the back.
The Ice & Coco co-host talked about motherhood and broke down in tears when talking about becoming a parent.
"I have a baby!" she told Dr. Oz. "I love her. Makes me cry when I see her 'cause I made this little girl, 'cause they said I couldn't. And I did! Screw the haters."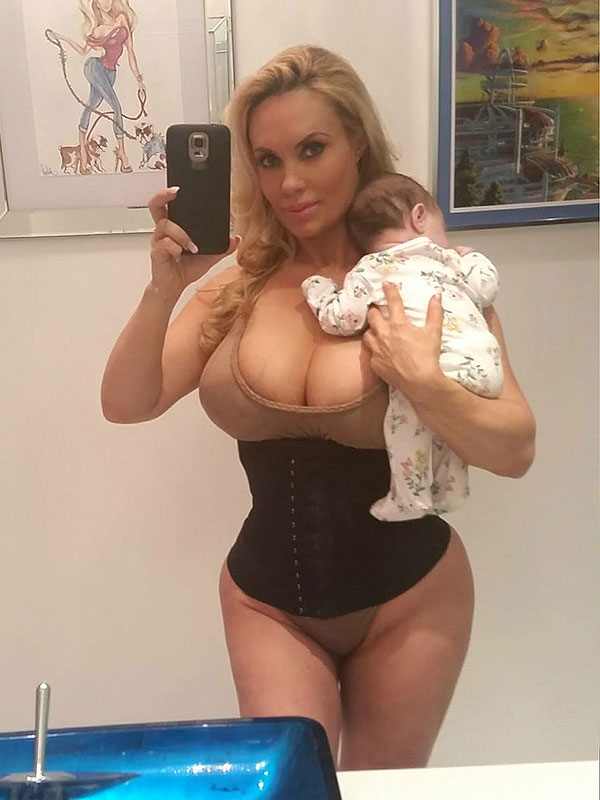 Source: Instagram
In the years before she became pregnant, Austin, who suffers from high blood pressure, says doctors previously warned her of what the effects of pregnancy could be on her body.
"My doctor said I couldn't have children cuz I would have a stroke If I didn't get it under control," she wrote on Instagram. "I was pissed to hear that and wanted a child even more. So Chanel is a blessing.. My blood pressure was 174/111 since I was six years old.. it's in the family and no right diet or exercise can help."
Following their taping for Dr. Oz, Coco and Chanel were back on the set of Law & Order: SVU making friends with Ice-T's costar Kelli Giddish and her son Ludo.
— Karen Mizoguchi