Louis Tomlinson Posts Sweet New Photo with Son Freddie – and the Internet Melts
Louis Tomlinson posted a picture with his 4-week-old son, Freddie Reign, and ovaries exploding around the world.
The One Direction star — shirtless, of course — captioned the sweet photo "Lad and Dad."
Tomlinson and Briana Jungwirth welcomed their first child in Los Angeles on Jan. 21, with the new dad confirming the news on Twitter.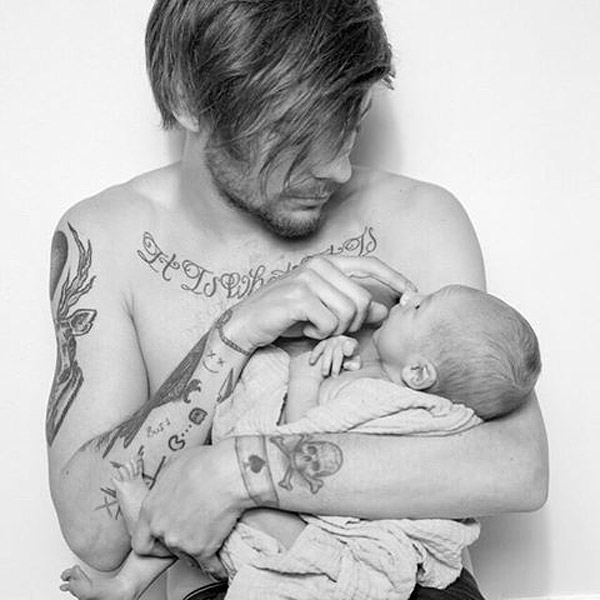 Courtesy Louis Tomlinson
The ever-active Directioner fandom could hardly contain their excitement.
This isn't the first time Tomlinson has posted a shirtless pic with his baby boy. A week after Freddie's birth, he posted another cuddly shot of himself with his new son, which was his first.
"Louis is happy and very excited about becoming a dad and he thinks Briana will be an amazing mother," a mutual friend of the pair told PEOPLE. "It was a surprise at first, but he and Briana are very, very close friends and this has brought them even closer."
— Maria Yagoda