Victoria Beckham Agrees: 4-Year-Old Daughter Harper Is 'Incredibly Chic'
During Victoria Beckham New York Fashion Week presentation on Sunday, all eyes were off the runway and focused on the front row.
So who was the attention grabber? Four-year-old fashion fixture Harper Seven.
Taking after her designer mother and fashion-forward father David Beckham, the preschooler has a knack for personal style — so much so that she's inspired a blog.
"Goodness, a full-time blog just on her, does she really?" a surprised Beckham asked the New York Times when informed of the dedicated site. "That's quite amazing. I had no idea. And perhaps a little odd."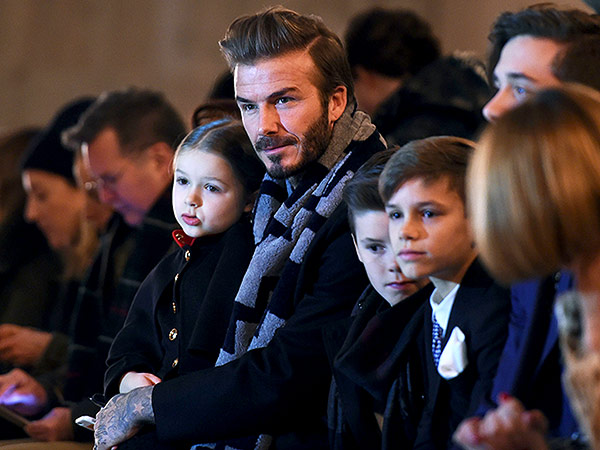 JEWEL SAMAD/AFP/Getty
For Sunday's presentation, the mini fashion plate paired a black Burberry winter coat — hand picked by the brand's creative director Christopher Bailey, mind you — with black flats by Gucci.
"I suppose it says a lot about the world we are living in today," Victoria, 41, told the Times on Sunday. "And yet it doesn't surprise me. Harper is incredibly chic — especially this morning in that coat from Christopher — and wears some incredibly sweet things."
Victoria, who also shares three boys with David — Brooklyn, Romeo and Cruz — says her daughter often picks her own clothes.
"She's a very stylish little thing with her own sense of how she wants to dress," Victoria explains.
In addition to the long-run blog, little Harper also has a bevy of social media accounts dedicated to her sartorial sensibilities.
When it comes down to it, however, Victoria tells the Times that her daughter gravitates toward one piece in particular: her soccer jersey.
— Lindsay Kimble