Kourtney Kardashian Shares Sweet Shot of Her 'Beautiful Morning' with Son Mason
Morning snuggles with Mom!
Kourtney Kardashian shared an early hour snapshot of herself snoozing with 6-year-old son Mason Dash in one of her favorite places — the family bed — Tuesday on Instagram.
"Beautiful morning," she captioned the sweet black-and-white photo of the two cuddling up together.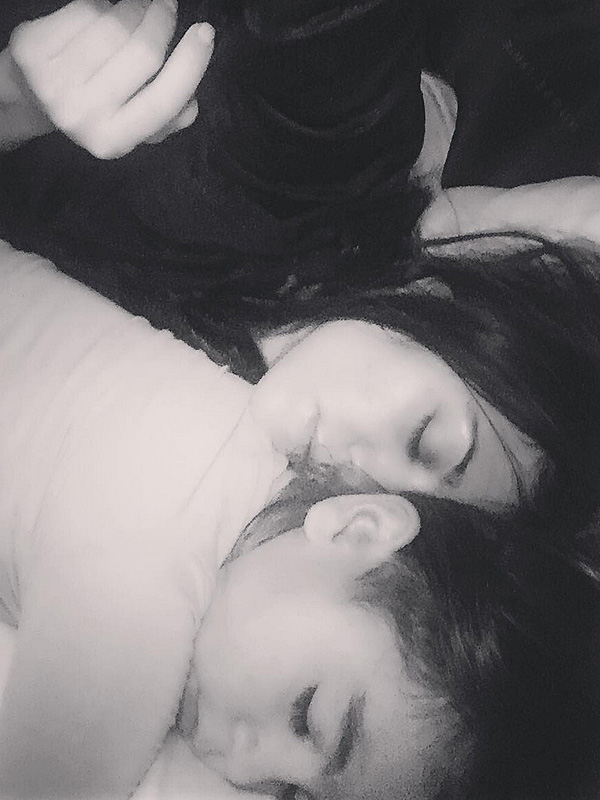 Source: Kourtney Kardashian/Instagram
The latest cuddly candid is one of many that Kardashian, 36, has shared on social media. But there's a good reason for all the pajama-clad pictures.
"It's just what came naturally to me. My family definitely all think I'm insane for having [the kids] in the bed and breastfeeding them for forever. But I couldn't care less," the Keeping Up with the Kardashians star, who has been open about her attachment parenting methods, said in March 2014.
Fortunately, thanks to her interior designer, Martyn Lawrence Bullard, there's plenty of room for all three kids — including daughter Penelope Scotland, 3½, and son Reign Aston, 14 months — to pile in.
Of Kardashian's over-sized 7×8 foot mattress, Bullard recently told PEOPLE, "It's amazing. All the kids bundle in with her; it's where they get to spend fun alone time together."
— Anya Leon