Bachelor Baby Bonanza! All the Updates on Bachelor Nation's Next Generation (Including Some Unexpected Moms-to-Be)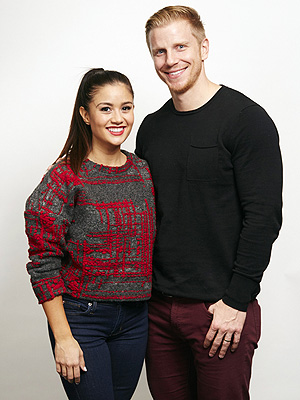 First comes love, then comes marriage, then comes…
One of the greatest testaments of the power of The Bachelor is when its success stories go on to create their own families, and that was certainly on display during Sunday night's special, The Bachelor 20: A Celebration of Love.
During the special several Bachelor alums gave updates on their growing families.
"I can't wait to be a dad," Sean Lowe said to host Chris Harrison. "I hope I can be half the dad my dad was to me. And Catherine will be an amazing mother. I honestly owe my life to The Bachelor. I wouldn't be married to my wife, I wouldn't be having this child right now if it weren't for The Bachelor, and I'll be forever grateful for that."
Elsewhere, Emily Maynard sent her love in a video message with her own 6-month-old son Jennings Tyler.
And Molly Mesnick said of her daughter with husband Jason: "Riley has been the greatest addition to all of our lives. I love Jason, but I really love Riley." (It seemed mutual as Jason rocked his daughter's hot pink nail polish.)
Newly engaged Ashley Salter from Chris Soules' season showed up with a 29-week baby bump.
And Erica Rose is also ready to take on the roles of both mom and wife. Engaged and expecting, she's planning a wedding for May 1. "It's a shotgun wedding — just like I always wanted!" she joked.
In Bachelor-appropriate fashion, she told Harrison she dated her fiancé for eight weeks: "My mom tells me that because I was on The Bachelor, I think love should happen really fast."
Finally, though they are already a very happy family of three, Ashley and JP Rosenbaum have their eyes on expanding their brood. Hoping to give 16-month-old son Fordham Rhys a sibling, Ashley revealed, "There's talk, and there's action of more babies. We're talking … and we're rockin'!"
— Lanford Beard