Ryan Reynolds Played Marvin Gaye While Blake Lively Was in Labor: It Was Like 'Knives Coming Out of Her Eyes'
Ryan Reynolds played what while wife Blake Lively was in labor?
During an appearance on Late Night with Seth Meyers on Wednesday, the Deadpool star talked to host Meyers about his experience in the delivery room for daughter James' birth in December 2014.
"I jammed a little Marvin Gaye's 'Let's Get It On,' " the mischievous dad told Meyers, which he also discussed in the new issue of Men's Health. "It was like steak knives coming out of her eyes. Just like, 'Are you f—ing s—-ing me right now?' "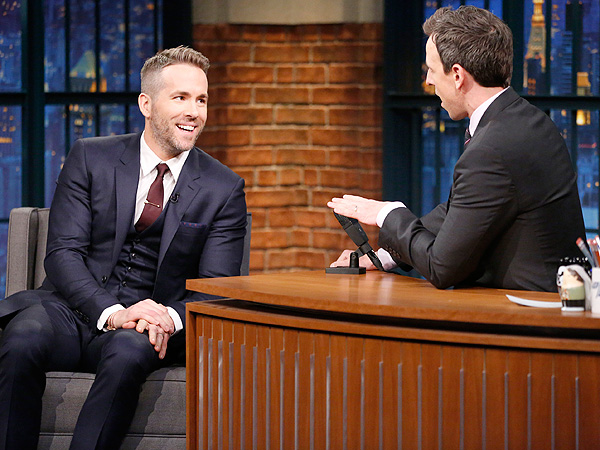 Lloyd Bishop/NBC/Getty
But Reynolds, 39, admits his timing wasn't exactly perfect.
"She was a mercenary … I think I just caught her right in the middle of a contraction," he says. "She was pretty much making jokes the entire time."
And his advice for dad-to-be Meyers, who's expecting his first child with wife Alexi Ashe?
"Just do the dirty work, man. You gotta do the diapers, you gotta do the middle of the night thing," he shares. "I mean, your wife — a human being will exit your wife, so she's done enough. Just change the diapers."
— Andrea Park