Next Up, Magnum: Ben Stiller's Son Masters Blue Steel at Zoolander 2 Premiere
The ridiculously good looking apple doesn't fall far from the tree.
Ben Stiller's son Quinlin, 10, masterfully replicated his dad's Blue Steel pose on the red carpet at the Zoolander 2 premiere at New York City's Lincoln Center on Tuesday.
Joining his dad (Mr. Derek Zoolander, himself), mom Christine Taylor and sister Ella, 13, Quinlin pursed his lips just like Stiller's iconic character.
Taylor joined in on the fun, perfectly mimicking the fictional model's signature look while posing with her family of four.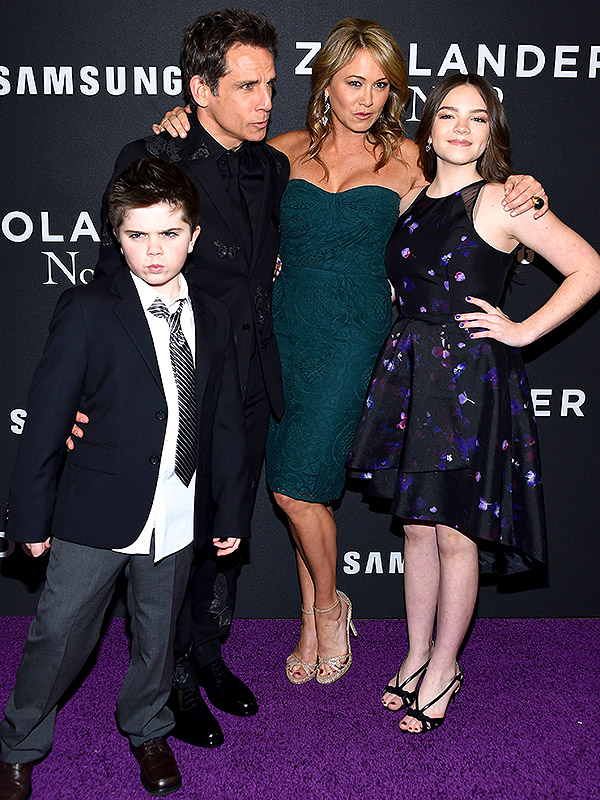 Dimitrios Kambouris/Getty
Before switching into a more subdued ensemble, Stiller got into character on the red carpet with his fashionable costars Owen Wilson, Penélope Cruz and Will Ferrell.
Prancing the purple runway to beats spun by DJ Skrillex, the cast's walk was followed by actual models (like Gigi Hadid) wearing spring looks from Marc Jacobs, Alexander Wang, Tommy Hilfiger and Valentino.
While Taylor and Stiller insist their kids don't find them cool  — "We're at the age where our daughter gets embarrassed of us no matter what we do," Taylor said in 2014 — we find it hard to imagine they weren't a little impressed with Tuesday's activities.
— Lindsay Kimble