Ryan Reynolds Jokingly Defends Naming Daughter James After His Dad: 'I Didn't Call Her Summer Squash Meadowlark'
Celebrities might have a reputation for bestowing unusual monikers on their offspring, but Ryan Reynolds has made it clear he doesn't want to be considered part of that group.
The Deadpool star and wife Blake Lively named their now 13-month-old daughter James after Reynolds' father, who lost his long-term battle with Parkinson's disease last October.
"In the spectrum of weird celebrity baby names, I don't really feel like we're breaking new ground here. I didn't call her Summer Squash Meadowlark," he said Friday during an appearance on ITV's Good Morning Britain, after explaining that "my father just passed away, but my daughter's named after him."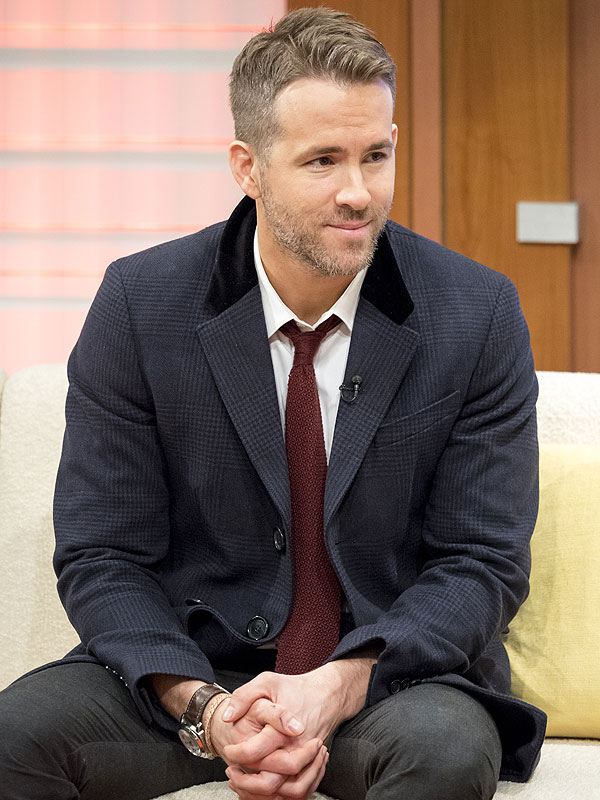 Ken McKay/ITV/REX/Shutterstock
Reynolds' comments came after host Kate Garraway mentioned that the name is "unusual" for a female in the U.K.
The actor, 39, later joked that he considered making his firstborn's name even more surprising, in keeping with many stars who choose baby names considered outside the norm.
"I also thought of going with all the letters silent in her name and it'd just be pronounced [long breath out]," he deadpanned. "I'm just giving dumb celebrities ideas."
On a more genuine note, the star sweetly spoke about how fatherhood has profoundly altered his life for the better.
"I love being a father," he said, while also revealing his daughter is teething. "I think they are fangs actually, from what I can tell. They'll draw blood … I don't want to be one of those celebs who talks about being a parent like they're the only person in the world who has ever managed to conceive and bear a child.
"It's the most common thing in the world but the most profound," he added later. "It's super fun. I just love it."
— Kathy Ehrich Dowd with reporting by Philip Boucher