Kourtney Kardashian Enjoys Sweet 'Lunch Date' with Son Reign
Mealtime with Mommy!
Kourtney Kardashian got in a little bonding time with her baby boy recently, sharing a photo of her mid-day dining experience with 14-month-old son Reign Aston.
"Lunch date," the Keeping Up with the Kardashian star, 36, captioned the snapshot of her youngest son puckering his lips Thursday on Instagram.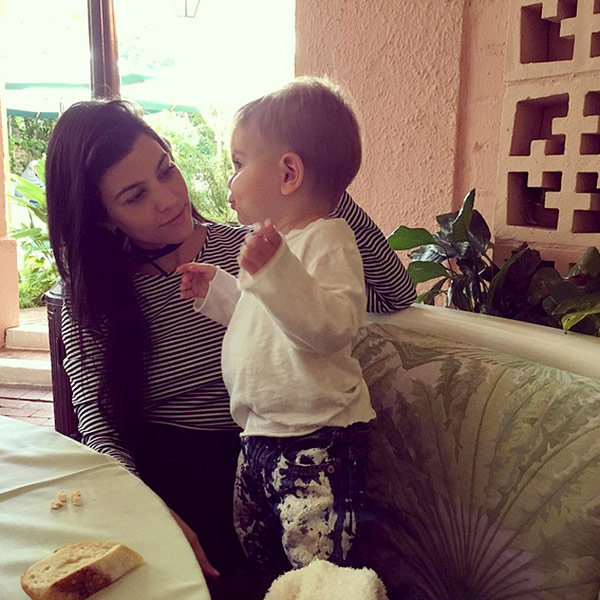 Source: Kourtney Kardashian/Instagram
The mom of three — she and Scott Disick are also parents to son Mason Dash, 6, and daughter Penelope Scotland, 3½ — has shared a handful of photos of her outings with Reign, including a trip to Wyoming in September.
But one of Kardashian's favorite places to spend quiet time with her kids is at her Calabasas, California, home.
"One of the most important things for Kourtney is comfort," her interior designer Martyn Lawrence Bullard recently told PEOPLE. "It's a family home; it has to work for her kids."
Of Kardashian's over-sized 7×8 foot mattress, Bullard says, "It's amazing. All the kids bundle in with her; it's where they get to spend fun alone time together."
Bedsharing with her babies clearly isn't a problem for the reality star: Kardashian has posted several pictures of her children cuddling up to her while fast asleep in her room on social media.
"Best mornings," she captioned a recent shot of pajama clad Penelope getting a sweet kiss from Mom.
— Anya Leon