Anders Holm Has Advice for Anne Hathaway: Sleep Train Your Baby
Workaholics funny guy Anders Holm says the "terrible twos" aren't so terrible after all.
The 34-year-old actor told PEOPLE on Wednesday at the How to Be Single premiere in New York that his 2-year-old son is the reason he is becoming a nicer guy.
After having his first child in 2014, he says, "Now I don't want to be an ass—- anymore. He's gonna be a little ass—-, though. Like, I can tell."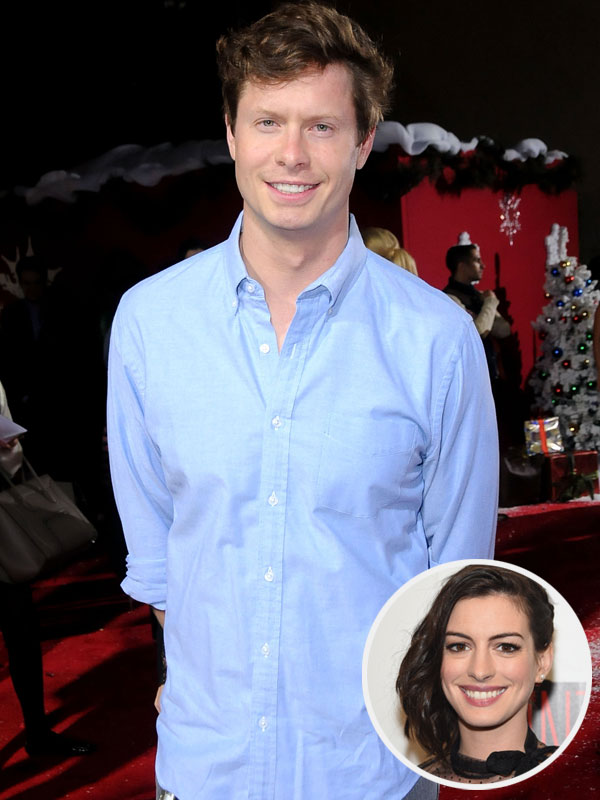 Barry King/Getty; Inset: Jamie McCarthy/Getty
But the little guy is "the man," according to the proud dad.
"He crawled in bed with us the other morning and we were trying to keep sleeping a little bit, and he just starts singing, 'I like to move it, move it. I like to move it, move it,' " he explains.
"I'm like, 'All right. We're dealing with a force of nature here.' He's going to be a cool young man someday."
Holm, who also starred in The Intern with Anne Hathaway, offered the mom-to-be some parenting advice.
"Sleep train. When they get to 4 months old, you can start sleep training them. Do it and then you will have your life back. Hi Anne!" he says.
— Jessica Fecteau