Tiffani Thiessen Jokes Daughter's Modeling Stint Was Inspired by Sparkly Shoes
Tiffani Thiessen is loving the chaos of being a working mom — but she isn't afraid to admit that it comes with challenges.
Thiessen — mom to daughter Harper Renn, 5, and son Holt Fisher, 6 months — told PEOPLE at the launch of the first-ever Quaker Oats "Bring Your Best Bowl" contest in Times Square that it's been "fun" to raise both a girl and a boy.
"Probably the biggest challenge is balancing," Thiessen says. "I wouldn't be able to do it if I didn't have the help of my husband and my mother and my aunt and my assistant and all of the people that it takes to raise a family these days. It does take a village, it really does."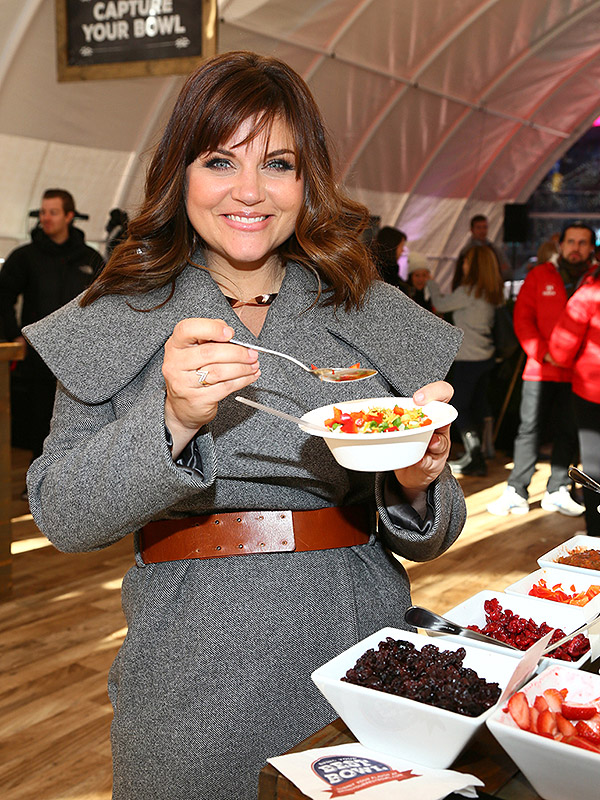 Stuart Ramson/AP
Part of this balance is also managing budding "model" Harper, who posed with the actress for Gymboree's Olivia line back in December.
"I guess she did do a little stint there," Thiessen notes of her daughter's gig.
But will we be seeing more of Harper, the model? Thiessen says she's busy being a kid for now.
"I think every now and then … she'll maybe do something for my website," Thiessen explains. "But she just started school and she's a 5-year-old kid — she wouldn't know what to do with herself! She just saw sparkly shoes and was like, 'Oh! Pretty!' "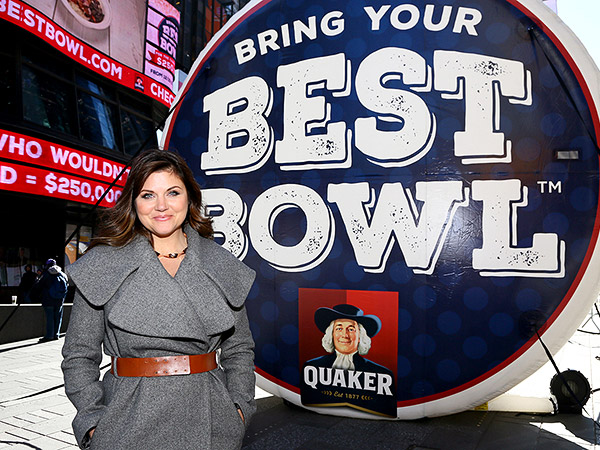 Stuart Ramson/AP
Along with sparkly shoes, Harper is a big fan of her baby brother.
"The girl wanted me to have a baby way before I was even ready to have a baby," Thiessen jokes. "She's been the best big sister."
Thiessen says her new addition is now "taking a little bit of food," adding, "He's my hefty boy — he's just a big boy. And he's all boy, too."
Thiessen's second season of Dinner at Tiffani's premieres Feb. 3 at 8 p.m. ET on the Cooking Channel.
For more information, and a chance to win $250,000 for creating the next Quaker oatmeal flavor, visit BringYourBestBowl.com. Contest ends March 12, 2016.
— Blake Bakkila and Lindsay Kimble