Gorgeous! Jana Kramer Poses in Breathtaking Pregnancy Photo Shoot
She's got the … glow!
Jana Kramer and husband Michael Caussin are sharing the love they have for their daughter and each other in a beautiful photo shoot — and PEOPLE has the exclusive first look.
"I wanted to do a pregnancy shoot so that we can always look back on this moment," Kramer tells PEOPLE exclusively.
"I also think it'll be a cool little momento for our daughter to have and to see how young we looked. It has been an incredible joy carrying our baby girl and I wanted to snapshot that memory."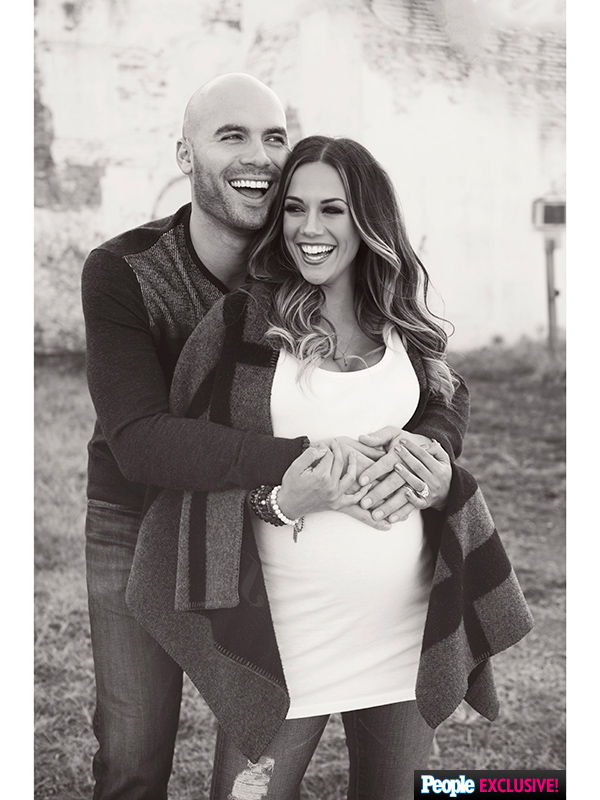 Brooke Kelly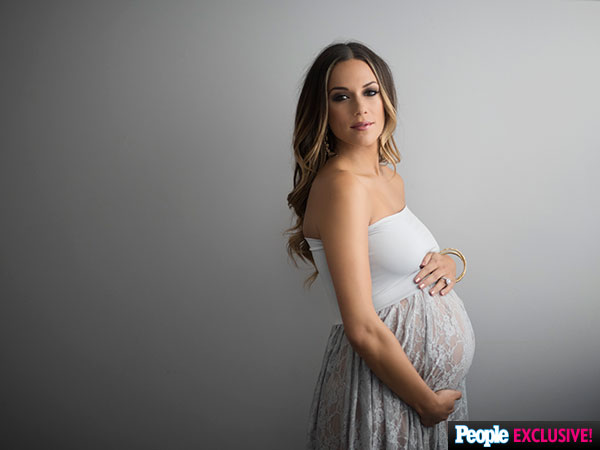 Brooke Kelly
Three months after the happy couple wed in May 2015, they announced they were expecting their first child.
"Being a mom will be the greatest job I'll ever have," Kramer previously told PEOPLE. "I feel like the luckiest girl alive to be on this journey with the love of my life."
RELATED: Jana Kramer's PEOPLE.com blog series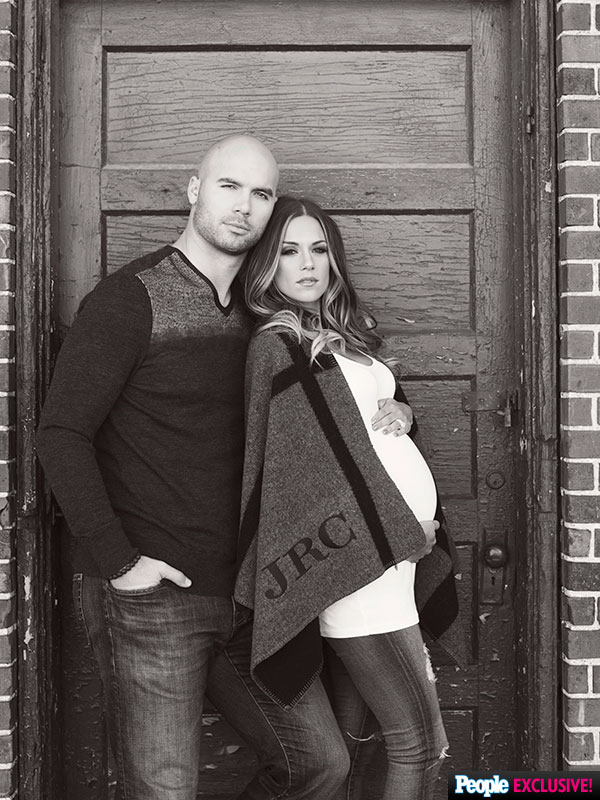 Brooke Kelly
Shot by photographer Brooke Kelly, the photos tell the story of a mother and father and the overwhelming joy they share in the anticipation of their little one's arrival.
"One of my favorite photos is me wearing my Burberry poncho that my husband got me for my birthday because it not only has my initials but our girl's, too," says Kramer. "So one day I'll be able to pass that down to her."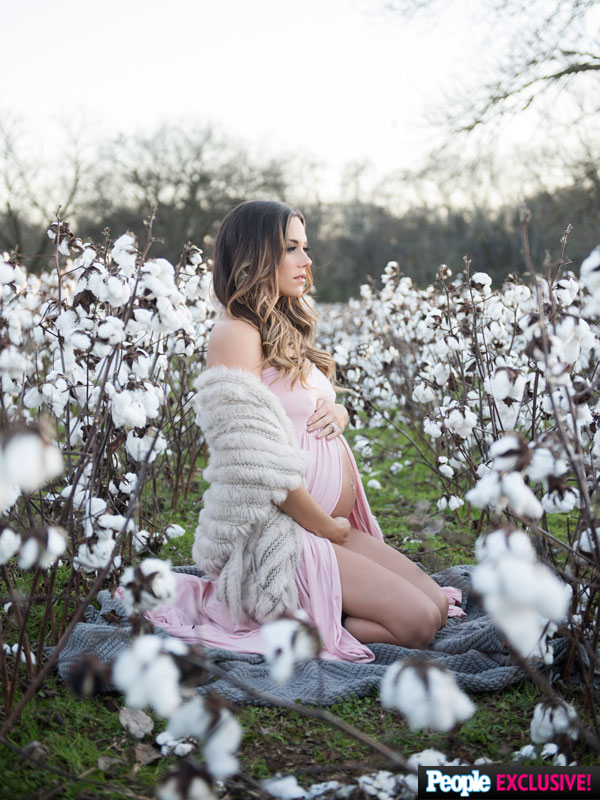 Brooke Kelly
She adds, "I also love the shot of just me in the cotton fields. I loved the location and with the sun setting it was just perfect. It really captured the peace in carrying her in that photo."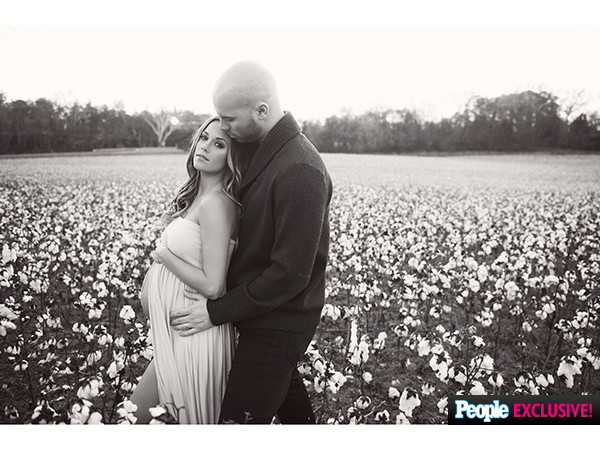 Brooke Kelly
Though visibly glowing, Kramer previously admitted to experiencing the not-so-fun part of pregnancy — the morning sickness.
Shortly after announcing their pregnancy, Kramer tweeted, "Thanks for all the love! Michael & I are SO excited. Now my question for all the moms … when did your morning sickness go away?! #help!"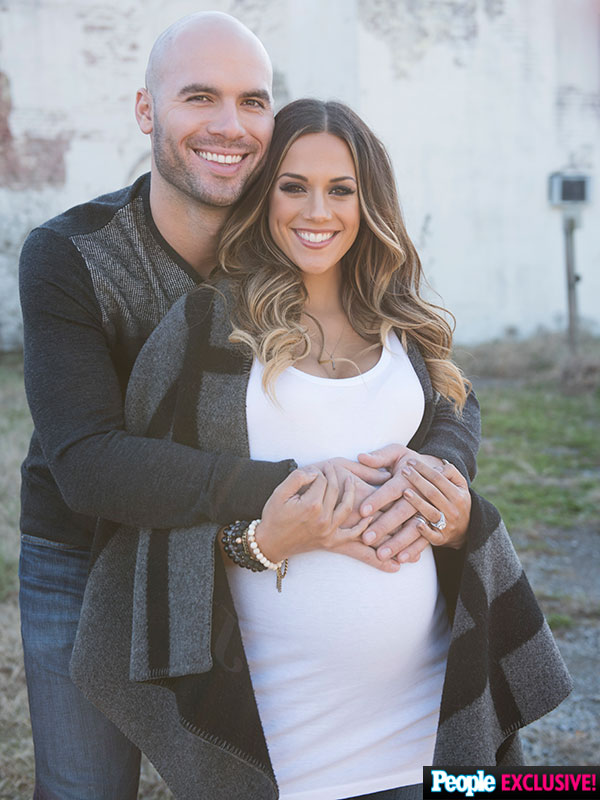 Brooke Kelly
With her baby girl's arrival fast approaching, Kramer admits Caussin, a former NFL tight-end, has been incredibly patient with her and says you can see it in the photographs.
"I also love the one with Michael and I in the cotton fields because to me it shows how gentle and kind and patient my husband has been with me," the country star says.
"I really just wanted the shoot to show our love for our baby-girl-to-be and the love me and my husband have together."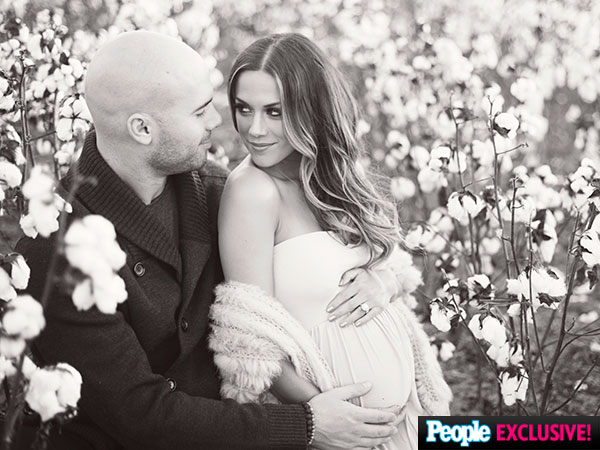 Brooke Kelly
Only a couple of weeks remain before their daughter's debut, and "my fears of delivery are getting a bit more real," Kramer wrote in her latest PEOPLE blog.
"I am the kind of person who loves to plan and know exactly what day and when I'm doing things so the fact I have no clue when and how this little girl wants to make her debut makes me a bit anxious. If she is anything like me though, she will make quite the entrance."
— Christina Dugan