Mark Zuckerberg Receives (Mostly) Praise for Choosing to Vaccinate Baby Daughter Max
Mark Zuckerberg wants you to know that he's a parent who believes in vaccinating his child.
The Facebook CEO marked yet another milestone in 6-week-old daughter Maxima's life on his social media platform Friday.
"Doctor's visit — time for vaccines!" Zuckerberg, 31, captioned the adorable photo.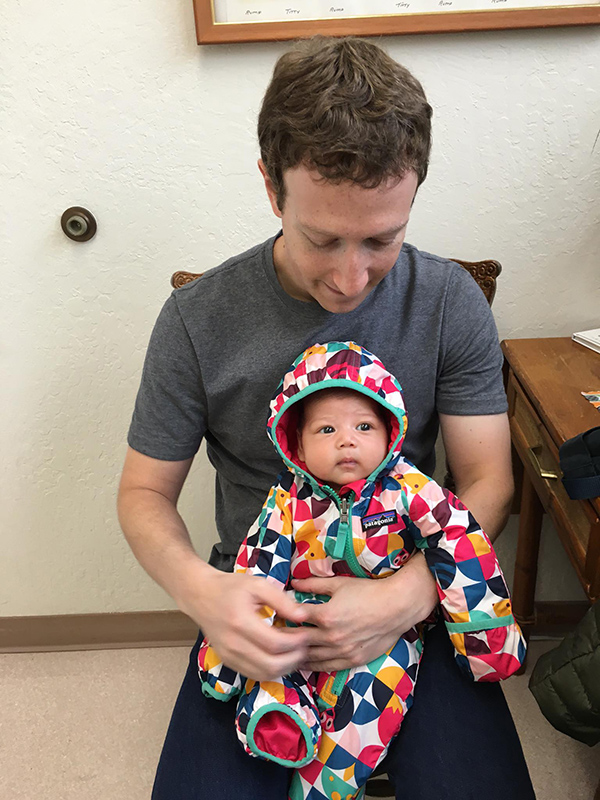 Courtesy Mark Zuckerberg

The proud dad received many positive comments from his followers including parents and doctors with one fan praising, "vaccines save lives and not necessarily just your child's."
Another wrote: "As someone with autism, with a son with autism, as someone who is constantly watching good people put their own children at serious risk because of old, fraudulent fears of vaccines and autism. Thank you for doing what's right and also for showing everyone else that it's the right thing to do as well."
However there are some followers who voiced their opinions against vaccinations. "Why would you subject your wee little one to vaccines?!?" one fan commented.
Following the measles outbreak at Disneyland in December 2014, there has been a national debate on the pros and cons of vaccinating children.
The state of California, where Zuckerberg resides, now requires almost all California schoolchildren to be fully vaccinated in order to attend private or public school.
Zuckerberg and wife Dr. Priscilla Chan welcomed their first child in November, and he has since been very hands-on with daddy duties during his two-month paternity leave.
— Karen Mizoguchi