Bar Refaeli Expecting First Child
It looks like Bar Refaeli will be on diaper duty in the New Year!
The model and husband Adi Ezra are expecting their first child, she revealed Thursday night by sharing a photo of her positive pregnancy test.
"2015 was like .. #weddingbells," Refaeli, 30, captioned a Flipagram video montage of sweet snapshots from her September nuptials with Ezra. The couple exchanged vows before 300 guests during the romantic, outdoor ceremony at Carmel Forest Spa Resort in Haifa, Israel.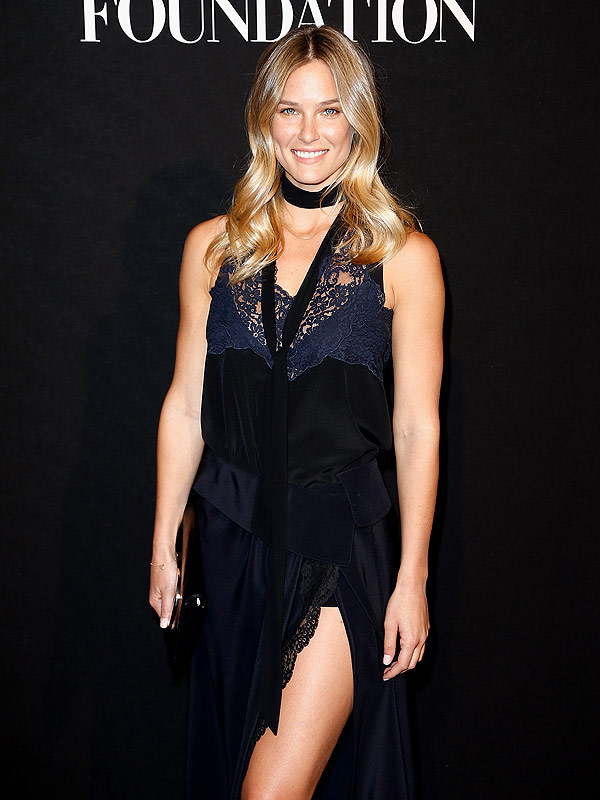 Julien Hekimian/Getty Images
"2016 is going to be like.." she wrote alongside her Instagram of the Clearblue stick, adding emojis of a smiling baby and bottle of milk. "Happy & Healthy New Year !"
In an interview with Hello! Fashion Monthly in July, the Israeli stunner said she couldn't wait to settle down and have kids.
"'I think this will be a decade of family. … I come from a family of four children," she told the magazine. "A lot of [moms] could read this and think, 'Yeah, try having one first.' Hopefully, I'll have a big family, but I'll take it one by one."
— Michele Corriston