Jana Kramer's Blog: We're In the Home Stretch
Jana Kramer is pregnant!
The 32-year-old country singer/songwriter's latest single, "I Got the Boy" has been certified gold, is sitting at No. 10 on the country charts and has been named one of the best songs of 2015 by the New York Times, as well as Rolling Stone. Her new album, thirty one, features 11 tracks, six of which Kramer co-wrote. Stream the record here.
Before moving to Nashville, where she lives with her husband, former NFL tight end Michael Caussin, and their three dogs, Kramer was an actress, playing Alex on One Tree Hill and guest-starring on Friday Night Lights, Entourage and 90210.
The couple wed in Charlottesville, Virginia, in May and are now expecting their first child — a baby girl! — in February.
Kramer can be found on Instagram, Facebook and Twitter @kramergirl.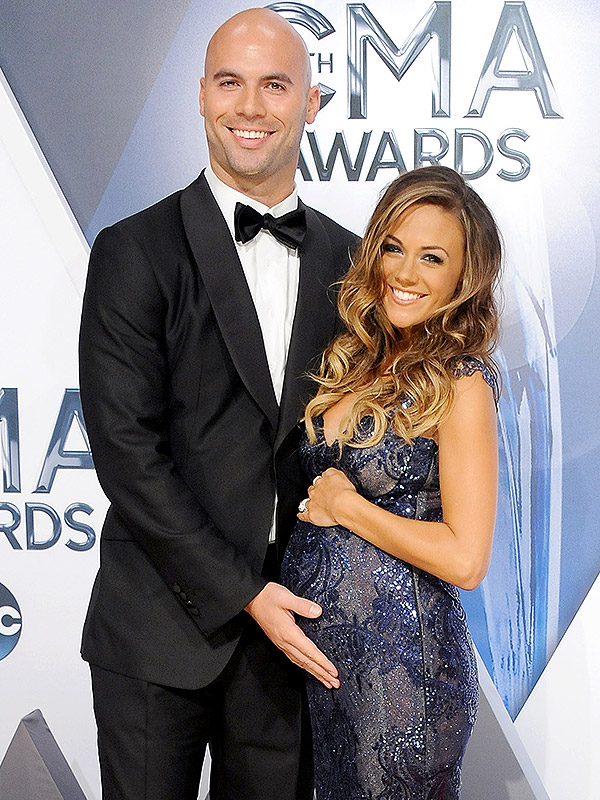 CMA Awards – Jon Kopaloff/FilmMagic
Hello, third trimester!!!!!
Wow, wow, wow. I can't believe I'm already in the last trimester. Even though I've been so sick through my pregnancy, it really has gone by fast!
The last few months have been so busy. The whole month of October, I was on the road promoting my new album thirty one and my single "I Got the Boy" while still playing a ton of shows. Because I'm one of the lucky ladies still nauseous at this stage of my pregnancy, it hasn't been the easiest BUT I've managed to get through it thanks to the help of trusty Pop-Tarts that seem to help ease my stomach. That and Tootsie Pops.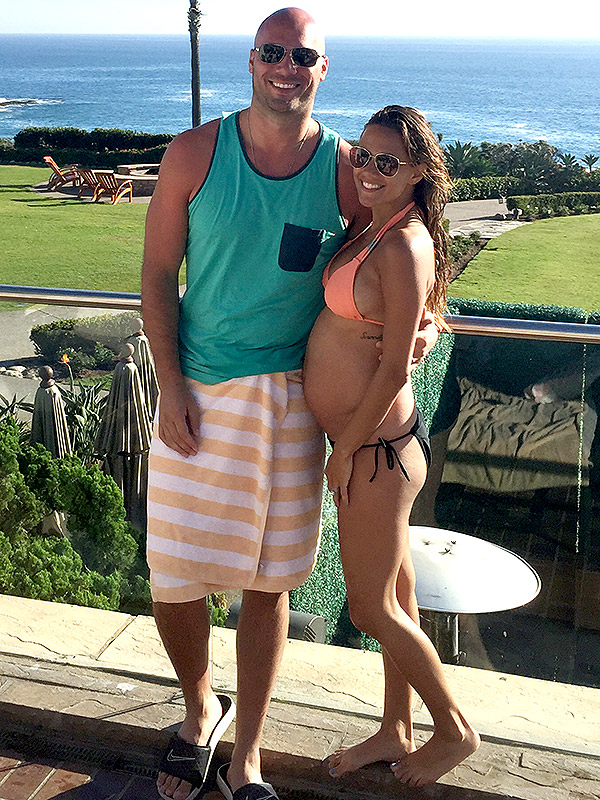 Our babymoon in Laguna – Courtesy Jana Kramer
At the end of October, my husband and I took a much-needed babymoon to beautiful Laguna Beach, California. We realized that it was our very first vacation together! With how busy our schedules are, we've never had the time. But holy moly, those four days were everything.
We had the most amazing, relaxing, PERFECT time. It was really nice to reconnect together after such a busy and demanding summer. To just be together and laugh and do nothing while soaking in the sun was awesome.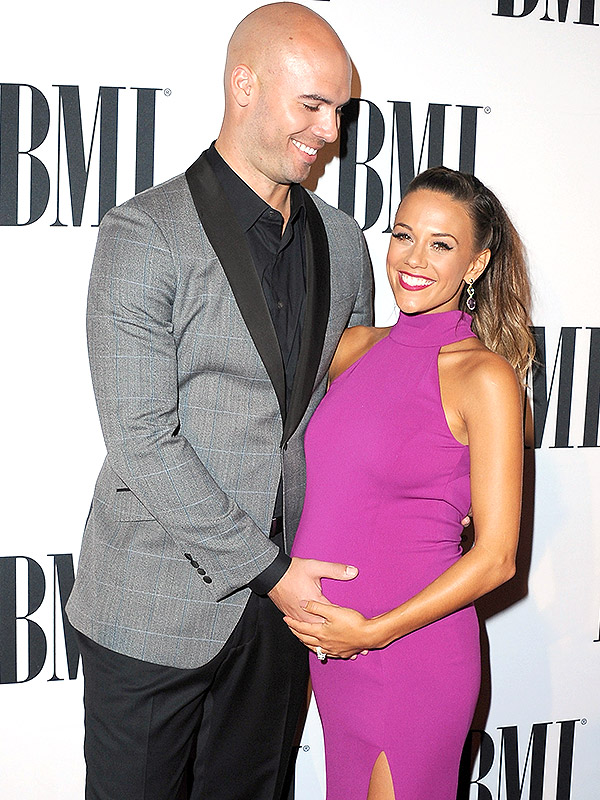 BMI Awards – Jon Kopaloff/FilmMagic
Right after the babymoon, it was back to Nashville and CMA week! It was a bit of a challenge to dress my bump, but I had a custom dress made by Gahlia Lahav and I felt beautiful on the red carpet. My husband looked incredibly handsome and just to have him by my side supporting me made the night perfect.
I ended up staying out a bit too late doing karaoke at Carrie Underwood's after party, and paid for it at 3 a.m. with my pregnant nausea, but it was so worth it to see the husband and friends having fun. And I'll admit, even though I was stone-cold sober, I had the greatest time cutting loose!
After the week of all things CMA, it was time to go back out on the road.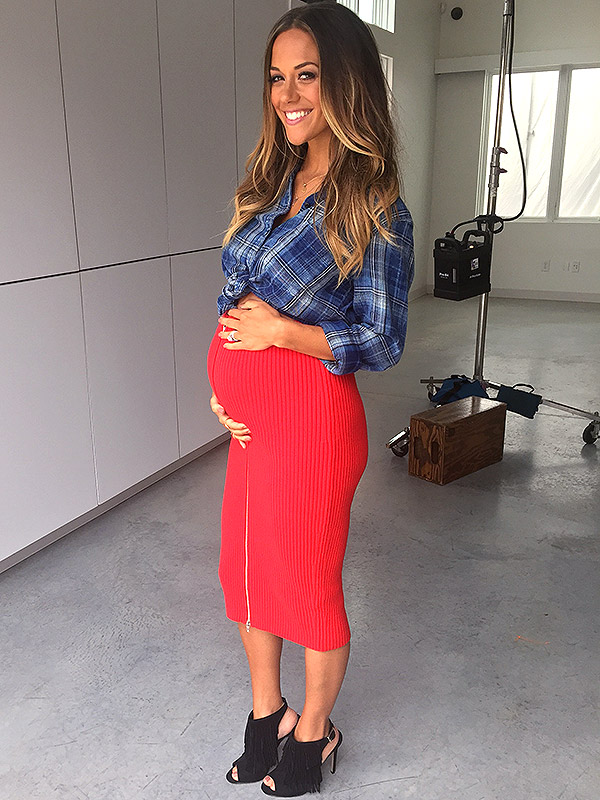 Shooting for Fit Pregnancy – Courtesy Jana Kramer
What started the third trimester off with a bang was the insanely gorgeous shower that was thrown for me by my best friend Kathryn Woodard and Chrissy Kling of Good Carma Studio. The shower was sponsored by USANA and it was simply breathtaking. To see all my family and friends and the love in our house made Michael and I so happy. We got some ridiculously cute outfits for our little girl and of course all the necessities that we are gonna need.
After the shower, Michael and I sat in the room reflecting on the day and it really hit us. There were a few tears shed, for sure. Another exciting moment was a few weeks ago when we finished the nursery. The room is fit for a princess!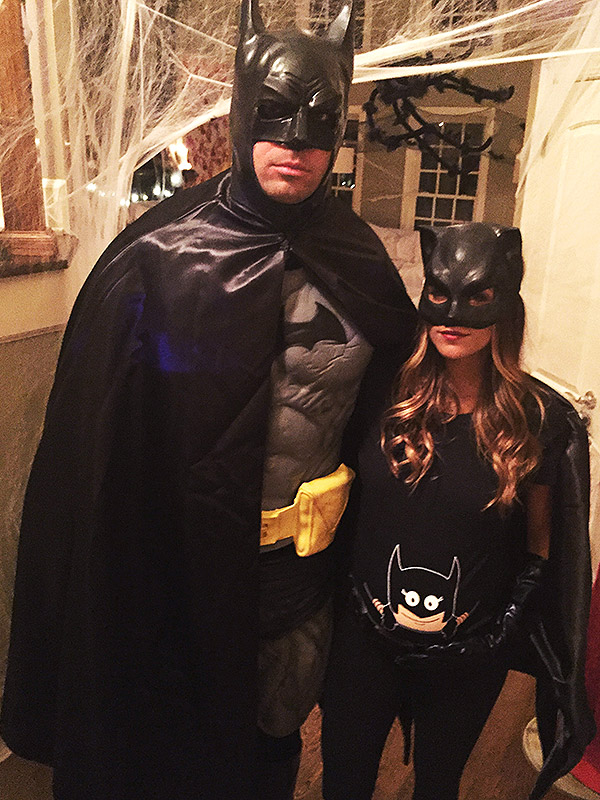 Little bat girl in the bat cave for Halloween – Courtesy Jana Kramer
More from Jana's PEOPLE.com blog series:
Food-wise nothing really has changed. I'm still eating things to help calm the stomach and at night all I really want is a bowl of cereal. We went to Michigan for Thanksgiving this year, so I ate my Grandpa's stuffing! It is what I think about all year!!!!
I'm still working out with my trainer Erin Oprea, and I love taking walks around the neighborhood. I will say though, it is getting harder to walk because she is laying right on my bladder and Lord is it frustrating to have to pee every second and barely have anything come out. #pregnancyproblems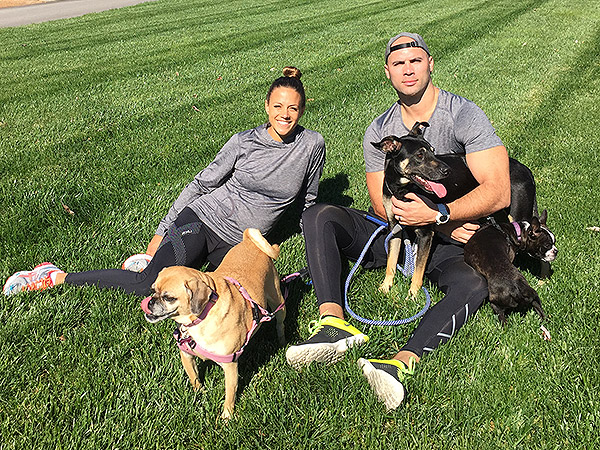 Takin' a break from walking on a nice day – Courtesy Jana Kramer
My fears of delivery are getting a bit more real. I am the kind of person who loves to plan and know exactly what day and when I'm doing things so the fact I have no clue when and how this little girl wants to make her debut makes me a bit anxious. If she is anything like me though, she will make quite the entrance. Haha.
Here's to the next 10 weeks!!!!! So close!!
— Jana Kramer