Wes Chatham and Jenn Brown Celebrate Son's Birthday – and Reveal the Sex of Their Second Child!
When it came time to celebrate son Nash's first birthday, Jenn Brown and husband Wes Chatham decided to blend two momentous occasions into one.
After honoring the adorable tot's first year, the couple discovered the sex of their second child, who is due in May.
"We decided to reveal the sex this way because the timing just worked out perfectly," sportscaster Brown tells PEOPLE exclusively.
"Our doctor told us the date we would have the results of our blood work back and it was just a few days before Nash's first birthday. We figured this would be way more fun than the doctor just reading it to us over the phone."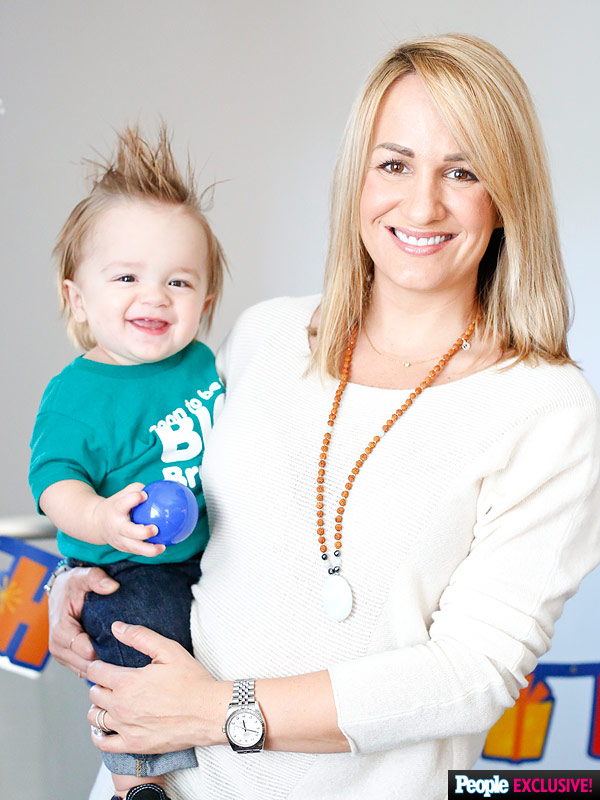 Lu Tapp Photography
And it'll be another boy for Brown and The Hunger Games: Mockingjay – Part 2 star.
The couple used a smash cake for the announcement, which was blue on the inside (and topped with a big "1" for the big brother).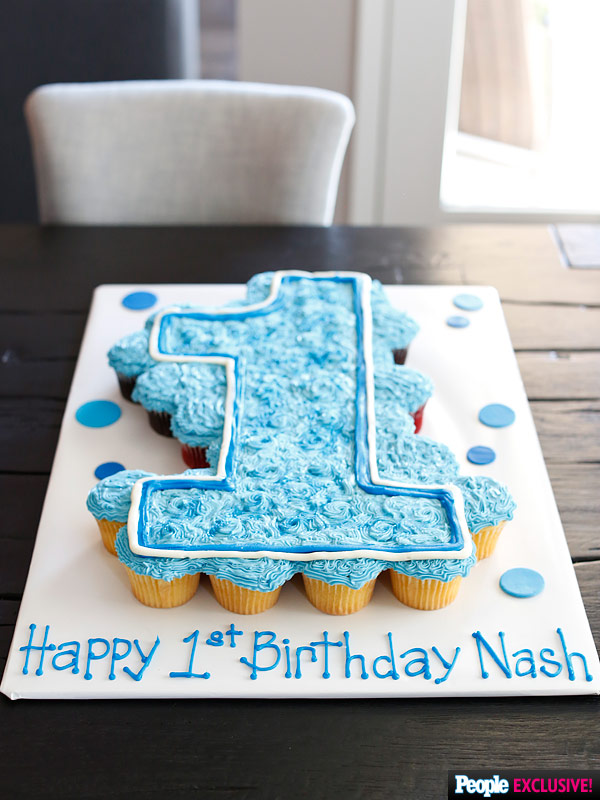 Lu Tapp Photography
Neither star was aware of the sex before cutting into the festive confection — in fact, Brown was convinced she was having a girl.
"This pregnancy started off for me very differently than the first. I was sick the first few months, and with Nash, I had no morning sickness," she explains. "For that reason, I thought we were having a girl. I was very surprised when Nash dug into the cake and it was blue."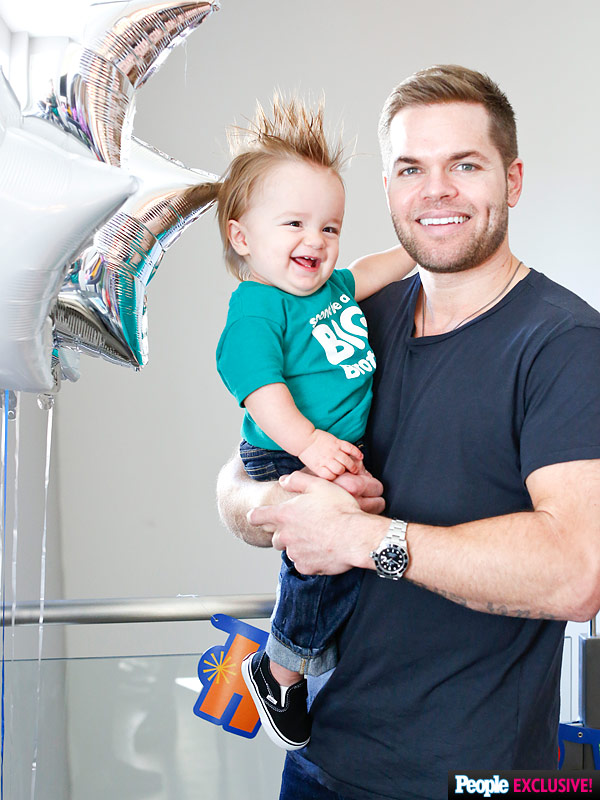 Lu Tapp Photography
The intimate celebration included healthy party favors from both USANA and Mabel's Labels, as well as festive balloons and a special banner. Invites were sent through ECHOage, which allows guest hosts to select a charity — Brown chose Autism Speaks — to contribute funds to through the save-the-dates.
"I have friends whose kids are affected by autism," she says of her decision. "I'm glad to have used this special occasion as an opportunity to not only celebrate but to help give back."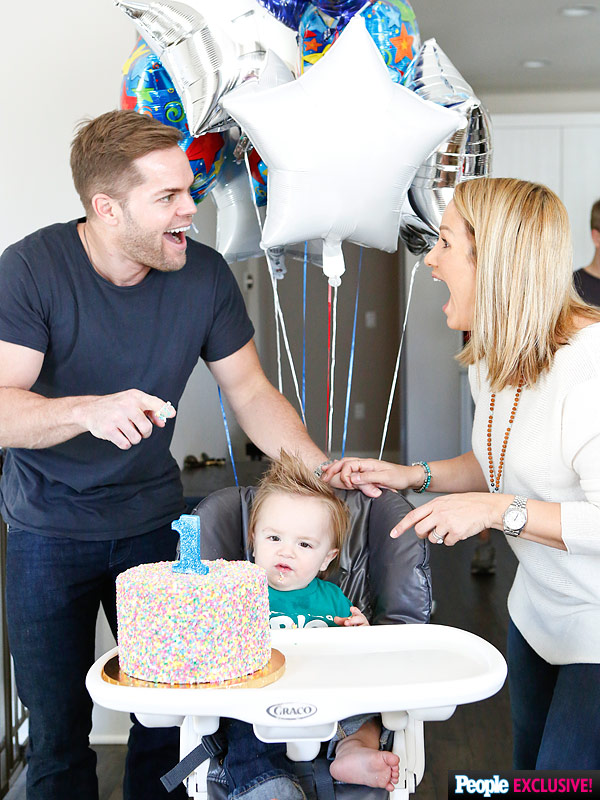 Lu Tapp Photography
Brown says sharing the revelatory moment with her family and friends was something she'll "never forget."
"Nash loved his party. It's the first time we've had a bunch of his friends over to the house to play and he kept wanting to share his toys with them. It was so cute," Brown says.
"The cake was the best because he's never really had sugar before so when he put the first taste of icing in his mouth, his reaction was priceless. He definitely ran around the house on a sugar high for a while!"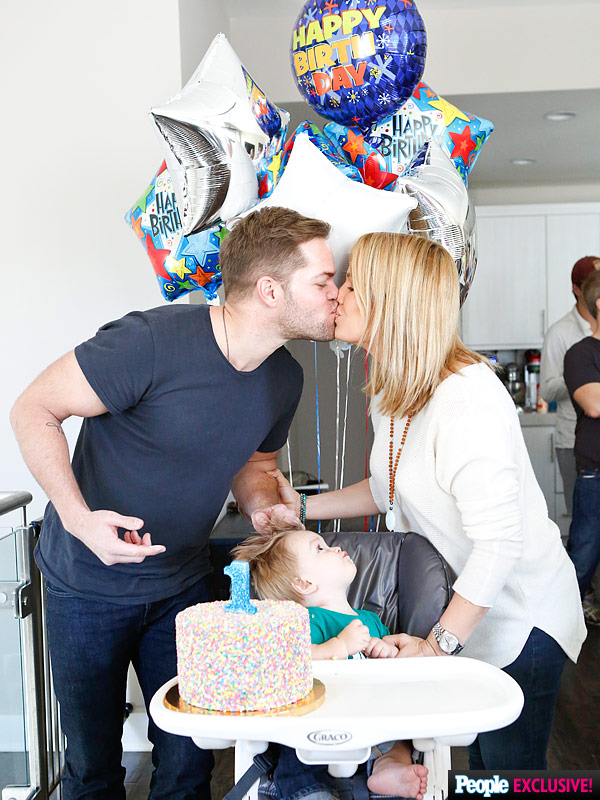 Lu Tapp Photography
The couple is "so happy" that their sons will be close in age and expect the pair to be "little buddies."
With the sex now out in the open, Brown has moved on to preparations for life as a family of four.
"I have already been searching for cribs, and had a boy one and a girl one picked out from EVOLUR and now I can't wait to get to design our baby's nursery," she says. "It's so much fun, especially now that we know the gender."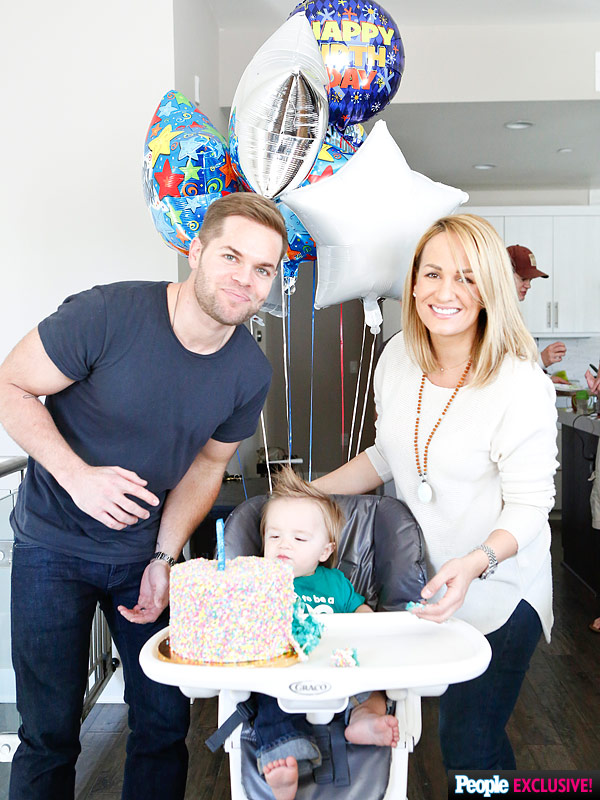 Lu Tapp Photography
Brown and Chatham shared the news of her pregnancy with PEOPLE just last week.
"We weren't planning on having our second this soon," she said at the time, "but we are loving the idea of having our children be close together!"
– Lindsay Kimble