Inside Jana Kramer's Gorgeous (and Glam!) Baby Shower
Jana Kramer is one lucky mom-to-be!
The country singer and her husband Michael Caussin celebrated the upcoming birth of their first child, a daughter due in February, with an elaborate baby shower that was attended by plenty of their family and friends, including new mom Carrie Underwood.
The shower was sponsored by USANA and Sleeping Baby and produced by Good Carma Studio. Guests sipped La Croix and went home with gifts in party favor bags personalized with Mabel's Labels. Kramer — who wore Tiffany Rose Maternity's Kristin Gown ($425) — was gifted her own Tiny Devotions' Mama Mala beads.
After the shower, PEOPLE caught up with Kramer to discuss everything from the special celebration and her baby registry to the nursery and her final trimester.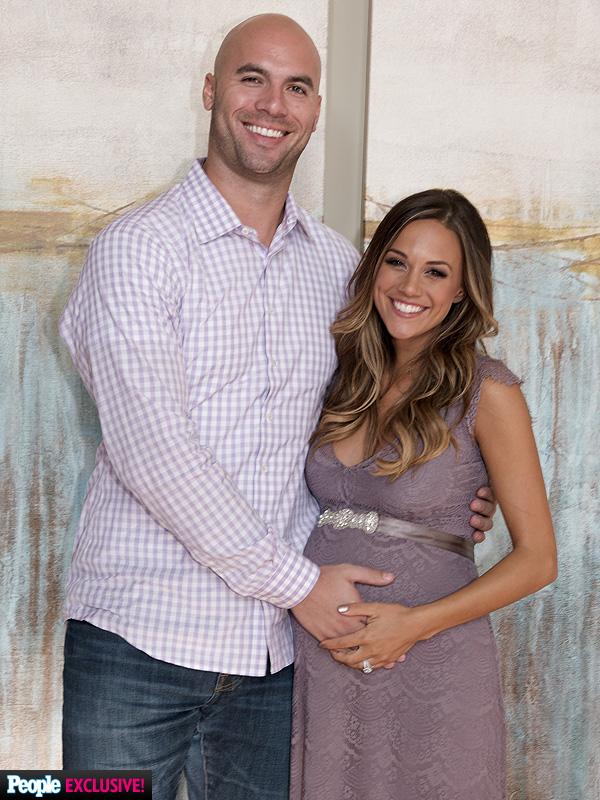 Ashley Hylbert
PEOPLE: The shower was beautiful! What was your favorite part? The cake looked especially delicious.
Jana: The shower was everything and more we could have ever dreamed it would be. My favorite part was when Michael and I took in the room and just saw all the love that was surrounding us and our baby girl-to-be. And, yes, the cupcakes were amazing! Ivey makes the best cupcakes ever.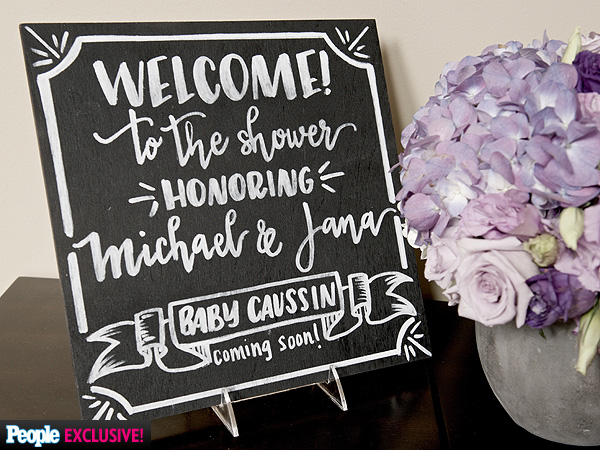 Ashley Hylbert
PEOPLE: How did it feel to have everyone gathered to celebrate you and your upcoming arrival?
Jana: Honestly it felt amazing. Michael's family drove in 11 hours to spend the day with us as did some of his friends and mine. I'm on the road so much that I hardly get to see all my girls because we are all so busy so the fact that we could all come together meant the world to me.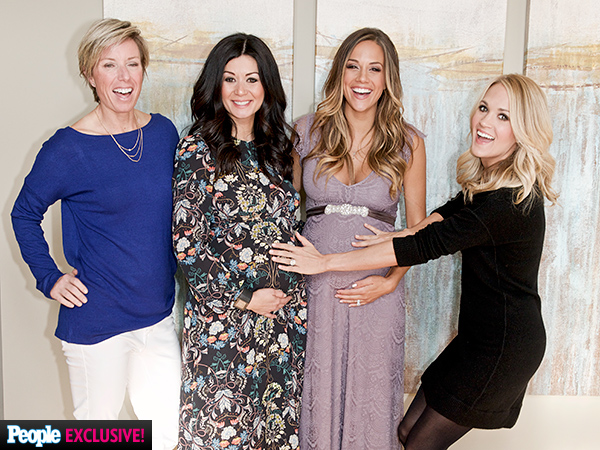 Ashley Hylbert
PEOPLE: Loved you and Michael's color-coordinated outfits — tell us a little about your dress/look for the shower.
Jana: Hahaha Yeah, Michael and I have this thing where we don't plan it at all. Tiffany Rose sent me some gorgeous maternity dresses and when I saw one was the color of the shower, I was sold on it! It also made me feel really pretty. Of course, when I walked into the bathroom, my sweet husband was also in a similar color. But, hey, it worked and he looked so handsome.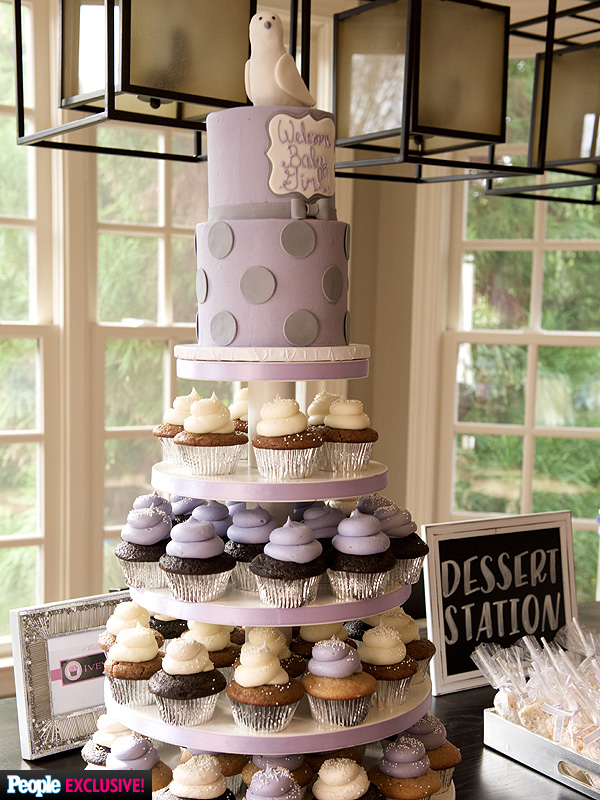 Ashley Hylbert
PEOPLE: After the shower, is there anything left on your registry?! Do you feel prepared now?
Jana: I started to get worried when I looked at my registry the day before the shower because not much was purchased from there, but luckily we got the essentials. There are a few not-so-fun gifts like butt paste and diapers we haven't gotten yet, but that's an easy trip to Target or Babies 'R' Us! Honestly, we feel prepared because we got the majority of the big important things.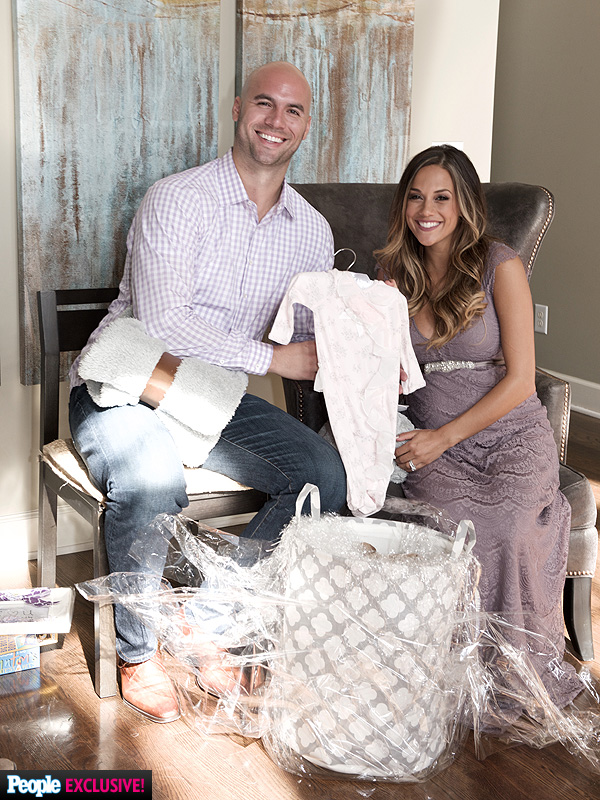 Ashley Hylbert
PEOPLE: How's her nursery coming along?
Jana: The nursery is completely done! I'm so glad that we finished before the shower because we were able to show everyone. After the shower, my husband and I sat up there for an hour or so just looking at everything and letting it all really sink in.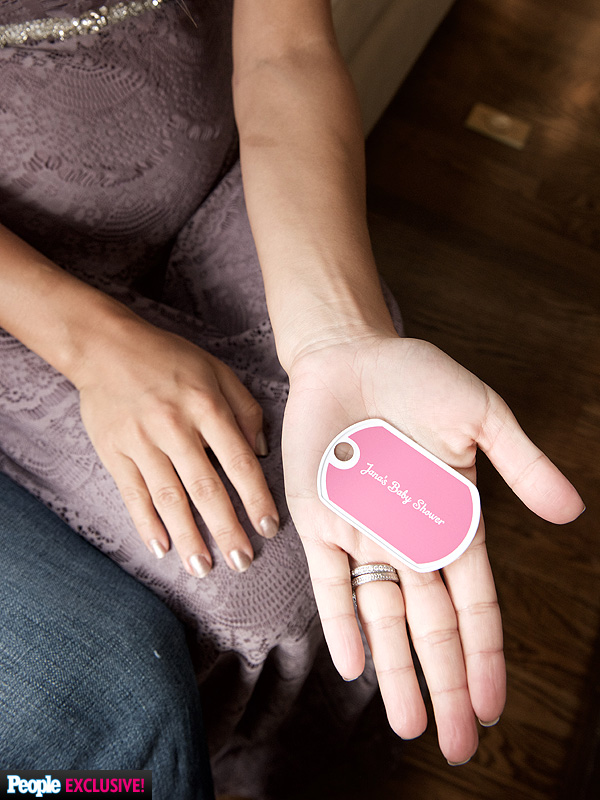 Ashley Hylbert
PEOPLE: Just a few months left — now that you're entering your third trimester, how are you feeling?
Jana: I can't believe I'm already in the third trimester!!! Unfortunately, I'm one of the lucky pregnant ladies that is still sick at this stage. It has been a daily frustration, but the second our baby girl kicks me and moves inside my belly it's all good! As long as she is growing and healthy, she can make me as sick as she wants. Maybe this just means she will pop out a princess and will sleep eight hours. Hahah. Wishful thinking, I know.
RELATED: Jana Kramer's Pregnancy Blogs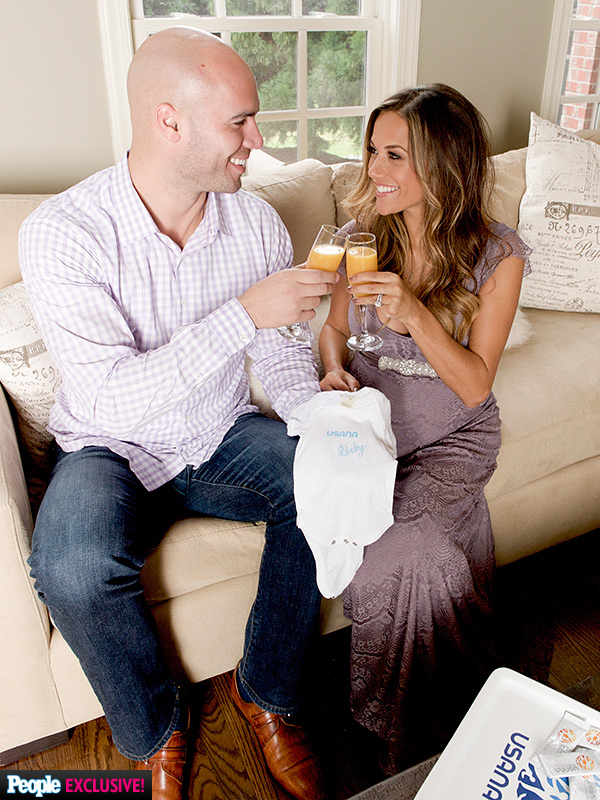 Ashley Hylbert