Amy Davidson Expecting First Child
It's time for a whole new set of rules!
Amy Davidson is pregnant and expecting her first child with husband Kacy Lockwood, she confirms to PEOPLE exclusively.
"My husband and I are thrilled to be having our first child!" the former 8 Simple Rules star tells PEOPLE. "We're nervous, of course, but the joy of expanding our family and bringing a new life into the world overrides our nerves."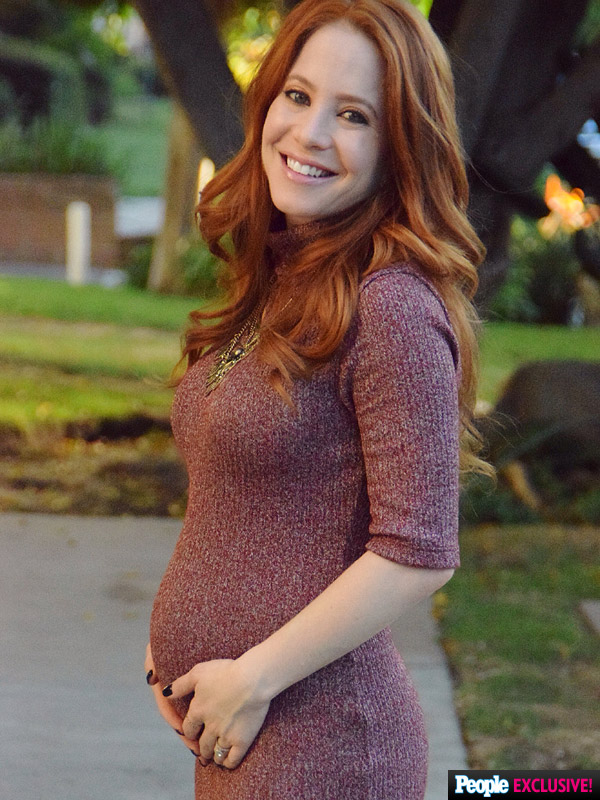 Kacy Lockwood
After thinking she might be pregnant, Davidson, 36 — who is due on March 19 — took a test and was elated when it showed up positive. But the mom-to-be had to take in the news on her own as Lockwood was unreachable.
"I couldn't get ahold of Kacy. He wasn't answering his phone!" she recalls. "So I decided to go on a hike with a girlfriend and try to process this life changing news. Kacy finally called me back and I blurted it out! I cried. He was over the moon — a moment we will never forget."
Now in her second trimester, Davidson is focusing her efforts on preparing for their new addition — including designing her nursery with furniture brand Evolur — and letting everything else fall into place.
"As for work, I'm being very selective with my acting career right now and only auditioning for projects that feel appropriate to do while I'm pregnant," she says. "For instance, I had the opportunity for a great role on a fantastic show but there was nudity involved. While preggo? No, thank you! Not for me."
She adds, "I'm dabbling in numerous areas, as well. I have a couple projects that I'm developing and scripted pilots."
And in between working on her lifestyle blog and trying her hand at fashion — "I'm stoked to add maternity to my fashion repertoire," she shares — Davidson is staying as active as possible throughout the remainder of her pregnancy with "yoga, running hiking and weightlifting."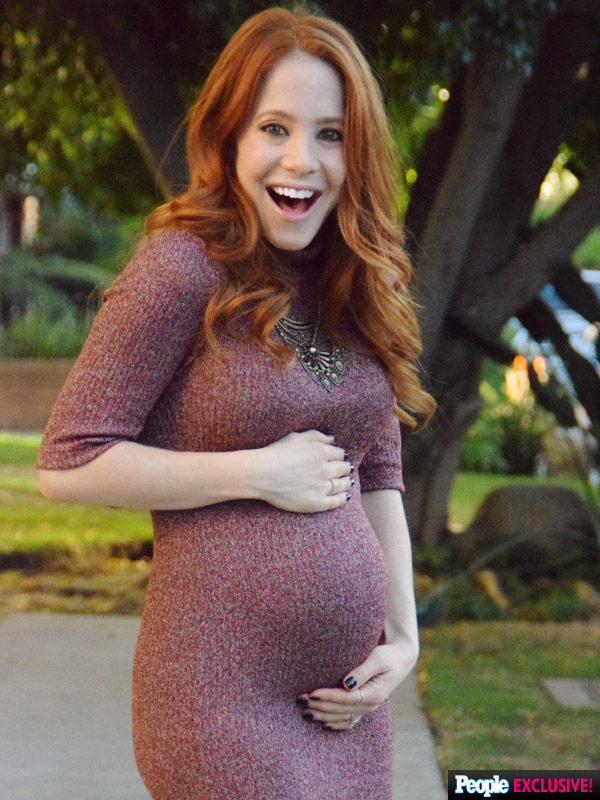 Kacy Lockwood
Molly Sims on Breastfeeding: 'I Went on an Illegal Drug from Canada' to Boost MY Milk Supply

With her first children's book, The Misadventures of Stanley and Sophie, in the editing stages, the expectant star admits she has plenty to keep her busy.
"I have quite a bit on my plate," she jokes. "I am also trying to take this time to relax and get ready for the biggest change in our lives. I'm always on the go, so it's nice to just take a step back for once!"
Davidson and Lockwood, an actor and producer, were married during a destination wedding in Playa del Carmen, Mexico in May 2010.
— Anya Leon