Sarah Jessica Parker Celebrates Her 'Favorite' Son Becoming a Teenager with Sweet Instagrams
According to Sarah Jessica Parker, it's okay to pick a favorite son — as long as he's your only son!
The actress posted a series of adorable photos on Instagram on Wednesday to celebrate James Wilkie's 13th birthday.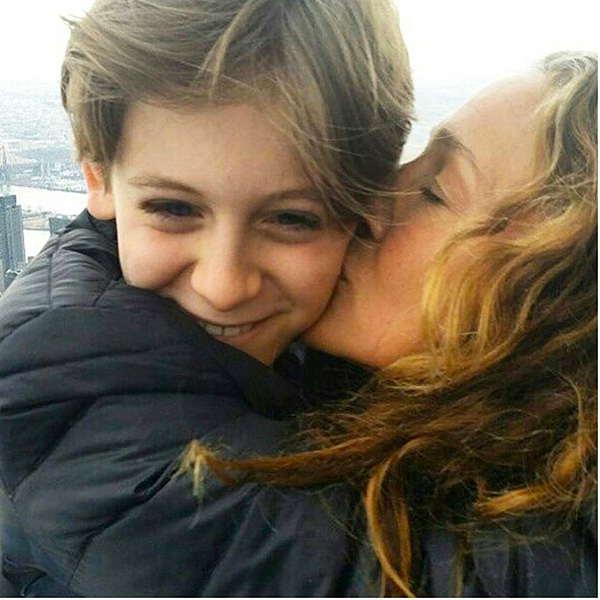 Courtesy Sarah Jessica Parker

On the first, a photo of her and husband Matthew Broderick sharing a sweet kiss over a newborn James Wilkie, SJP wrote, "A day I would happily relive. Over and over. Happy 13th birthday my favorite and beloved son. You bring us such enormous joy and we love you so."
She also posted a more recent pic featuring her giving her new teenager a big smooch, writing, "I might do this all day long. Cause I love himsez so. HAPPY BIRTHDAY JW!"
Whatever 13 brings for James Wilkie, it won't be an acting career. Parker, 50, has said that she won't let her children act for a very long time.
"I don't want him to do it until after he goes to college," she said in 2011. "But part of me thinks maybe it's better if he knows the truth now about how hard it is to be a working actor. I don't know if he grasps what it took to get us here."
Molly Sims on the Health Scare That Went Undiagnosed Post-Baby

But that doesn't mean the Sex and the City star doesn't encourage her kids' creative sides. In fact, she told PEOPLE last year that James Wilkie and her twin daughters Loretta and Tabitha, 6, are "preternaturally gifted" artists.
"Every morning before breakfast, we have to drag them away from drawing and painting, even my son. They're far more gifted than I ever was."
— Andrea Park