Baby Boy on the Way for Agnes Bruckner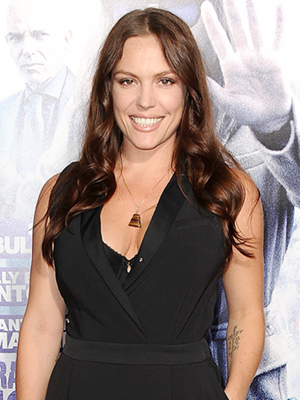 Getty
There's a baby on board for actress Agnes Bruckner!
The Returned star is expecting her first child, a son, with boyfriend Alefaio Brewer in late March/early April, her rep confirms exclusively to PEOPLE.
"From a young age, I dreamed about being a mom, and now it's finally happening for real and I couldn't be more excited!" Bruckner tells PEOPLE. "I'm looking forward to this next chapter in my life."

On Wednesday, the mom-to-be posted a photo on her Instagram account that showed her and Brewer lounging in Hawaii.
"Soakin up the sun before the move to Cali," Bruckner, 30, captioned the cute shot of the couple.
Aside from playing Deputy Nikki Banks on A&E's hit show, she also portrayed Anna Nicole Smith in Lifetime's original movie The Anna Nicole Story in 2012.
— Melody Chiu