Simon Cowell Reveals His Parenting Advice for Louis Tomlinson: 'Just Enjoy It'
Simon Cowell has embraced fatherhood — and he thinks One Direction crooner Louis Tomlinson should do the same.
In an exclusive interview with Good Morning Britain, the X Factor U.K. judge says he's shared advice with the dad-to-be based on his own experiences with 20-month-old son Eric.
"I just said, 'Enjoy it.' If I had been his age and someone had said, 'You're going to have a baby,' I'm not sure how I would have coped with it," Cowell shares. "But he did call me and I said, 'When you've embraced it, you'll be amazed how much you are going to love it. It will change your life for the better.' "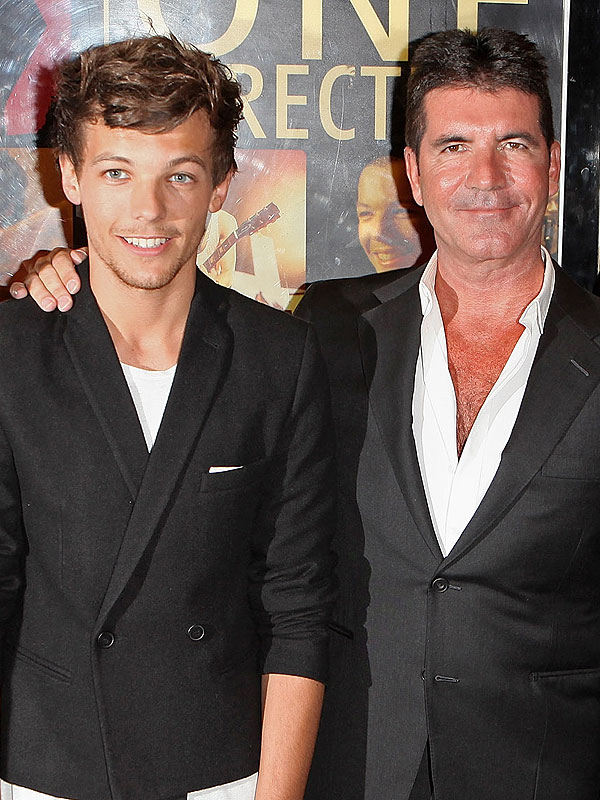 Dave M. Benett/WireImage
Tomlinson is expecting his first child with stylist Briana Jungwirth early next year.
Cowell, 56, says his own world was rocked when he welcomed his son with Lauren Silverman in 2014. He admits parenting took some getting used to.
"I'm great with puppies, I'm not great with babies because a puppy will respond. Babies at a certain age don't do anything," he explains. "When he was about 5 or 6 [months old], I was like … I just don't know what to do! Because he wasn't reacting to me and I thought, 'Maybe he hates me.' "
The star was advised to be patient with the little guy and, then, "suddenly one day they are talking, listening, responding … communicating," Cowell shares. "It's a whole different ball game, and also they become a bit like you."
Cowell jokes that he isn't sure if "funny little thing" Eric picking up his personality is necessarily a "good thing" though.
The tiny tot has at least one of his dad's good qualities — an ear for good music.
"He loves music, and when I say loves it, loves it!" he says. "Fortunately, one of the first records I got on tape of him playing along to was a One Direction record, so he's got good taste."
Watch the full interview on Good Morning Britain, Thursday starting at 6 a.m.
– Lindsay Kimble