Hayden Panettiere's Postpartum Storyline on Nashville Was 'Planned Long Before' She Sought PPD Treatment
Life is, unfortunately, imitating art for Hayden Panettiere.
When news broke on Tuesday that the actress is entering treatment for postpartum depression, Nashville fans found the storyline quite familiar: Panettiere's character on the ABC hit, new mom Juliette Barnes, is facing a similar struggle.
Season 3 ended with Barnes throwing a snow globe past husband Avery Barkley (Jonathan Jackson) and baby Cadence during an emotional outburst, and season 4 began with the country star partying on the road, without much thought for the family she's left behind.
But a source close to the show tells PEOPLE Barnes' storyline was "planned and started playing out long before" Panettiere, 26, revealed she was seeking treatment herself.
"The groundwork for the postpartum storyline began way back last season [before Hayden gave birth]," explains the source.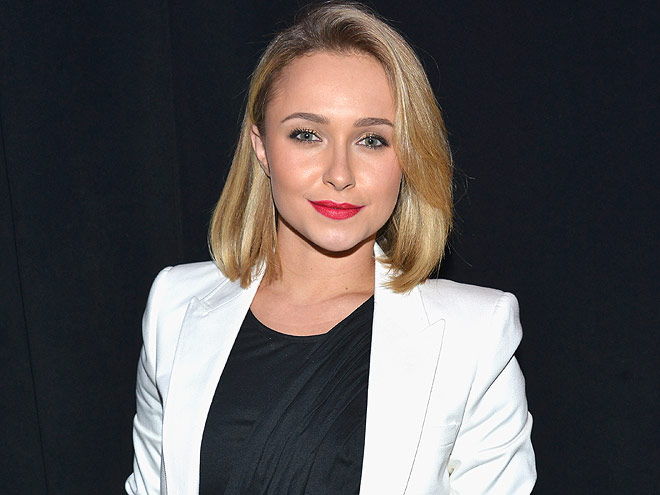 Eugene Gologursky/Getty
Panettiere, who is mom to 10-month-old daughter Kaya Evodokia with her fiancé, professional boxer Wladimir Klitschko, has been open about her health issues since her baby girl's birth last December.
"Women need to know that they're not alone, and that it does heal," the actress said while promoting her show on a September episode of Live! with Kelly and Michael.
"There's a lot of misunderstanding — there's a lot of people out there that think that it's not real, that it's not true, that it's something that's made up in their minds, that 'Oh, it's hormones.' They brush it off. It's something that's completely uncontrollable. It's really painful and it's really scary and women need a lot of support."
She recently told Australia's TV Week. "Unfortunately, I experienced postnatal depression. You're just miserable to be around. It's really scary and lonely … I just thought, 'Does this mean there's something wrong with me?' "
"I was moody and sad and had these overwhelming feelings of doom," continued Panettiere, who has been leaning on Klitschko as she seeks help. "He's been very supportive… He loves his little girl. He's a sucker, as all dads usually are!"
Nashville production is working around Panettiere's treatment schedule as the show continues filming season 4.
— Patrick Gomez and Kate Hogan