Alec Baldwin Has 'Never Been Happier' in Life: 'I'm Dying to Have Another Child'
It's been three months since he welcomed son Rafael Thomas, but Alec Baldwin is already dreaming about more children with wife Hilaria.
"I'm dying to have another child with my wife," the actor told PEOPLE at the annual Exploring the Arts fundraising gala Monday night in New York City.
"I love my wife more than anything. I love our family, I'm very happy. I've never been happier before in my life."
The newest addition, along with his big sister, 2-year-old Carmen Gabriela, has brought the entire Baldwin bunch closer together.
"Even my daughter Ireland has been visiting and we see her falling more in love with Carmen every day. It's really fun," Baldwin says. "This is the best time of my life and I owe it all to my wife, truly."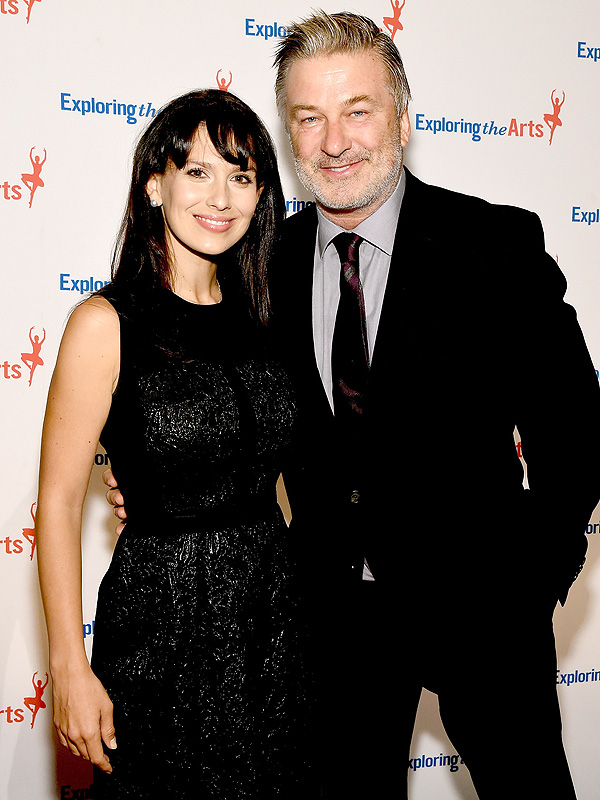 Larry Busacca/Getty
And Carmen is feeling the love — and sharing it with Rafael. "She's a good big sister. I didn't think that was going to happen, but she kisses him, she tells him she loves him," says Hilaria.
Despite having their hands full with two children, the couple still find time for the occasional date night. "We have some babysitters that are really great," shares Hilaria of their secret to getting away.
"To us, date night actually means that we can talk to each other. When you go to a lot of events, it's really fun and you talk to other people, but you don't talk to each other."
But despite the temporary freedom, the proud parents joke they often end up back at home before 9 p.m.
"We want to be in our casual clothes and go to a really tranquil restaurant around the corner, and then get into bed because our children come into bed with us," Hilaria says.
"We have dinner at 6:30 and we're home in bed by 8:30," Baldwin adds.
After all, between Carmen and her baby brother — who's "starting to coo and make sounds," shares Baldwin — there's plenty of entertainment right at home.
"Carmen is just at that age where the things that come out of her mouth make you laugh. She's very funny," says Hilaria.
In addition to his personal successes, Baldwin has had plenty of professional ones as well — including the unforgettable moment he shared the Saturday Night Live stage with music legend Tony Bennett.
Baldwin, who has hosted SNL a record-holding 16 times, frequently channels the singer — who founded ETA –when he appears on the late-night sketch show.
For the 57-year-old actor, imitation really is the sincerest form of flattery.
"Tony Bennett is someone who is old-school in the best sense, he reminds us that this is supposed to be fun. He's more than cool," Baldwin says.
For one special night in 2006, Bennett actually joined Baldwin — who was performing on SNL's "The Tony Bennett Show: With the Real Tony Bennett" — as Anthony Benedetto, a Tony Bennett impersonator.
Benedetto is best known for his biggest hit, "I Left My Heart in San Plans Disco."
"That was probably the highlight of my career, actually," Baldwin jokes of the experience.
— Lydia Price and Anya Leon