Melissa McCarthy Says Her Daughters Are Already Trendsetters – And Contributed to Her Fashion Line!
Star and fashion designer Melissa McCarthy shares her guide for feeling fabulous and the emotional inspiration behind her new clothing line. Subscribe now for instant access to this PEOPLE exclusive!
Melissa McCarthy's foray into the fashion world with Melissa McCarthy's Seven7 is already a bonafide success — but that doesn't mean her daughters will start looking to mom for fashion advice.
"My daughters have their own sense of style, which is a thousand times better than having mine," McCarthy tells PEOPLE in this week's cover story.
Georgette, 5½, and Vivian, 8, McCarthy's daughters with husband Ben Falcone, are already setting their own trends.
"Georgie is very specific in what she wears," McCarthy, 45, says. "Vivie can be more flexible, but she's said to me on several occasions, 'That's my style, Mama.' And I can tell when she wears something and feels good in it."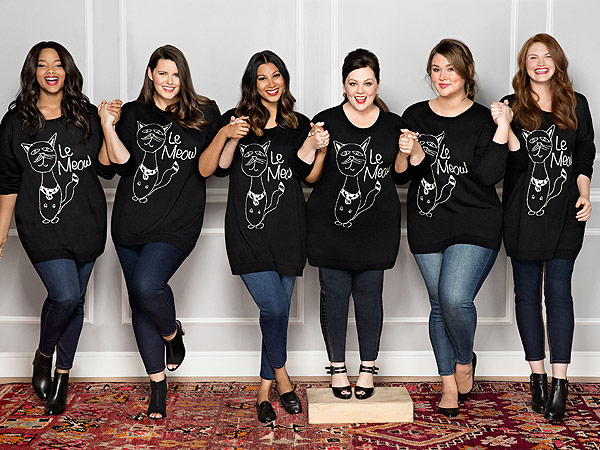 Ben Watts

The actress says she only intervenes in the girls' attire when safety is involved.
"For me it's like: As long as you're not going to the park in a long skirt that you're going to trip and fall on, you go for it," she says. "If there's no danger issue, wear whatever you want. I can tell you like it, I can tell you feel good about yourself in it, so knock yourself out."
McCarthy tells PEOPLE she'd support her daughters even if they wanted to wear a shirt "wrapped like a turban" around their heads.
"I just think you're going to have so many people saying, 'You shouldn't, you can't, that's not okay,' that there's no way I'm going to be one of those people. I'm gonna help fight that as much as I can. So turbans for everyone," she jokes.
Vivian is so fashion-forward that one of her designs is even featured on a sweater in McCarthy's range.
"My daughter Vivie drew that cat last year saying 'Le Meow.' Because, she explained, 'everyone should have a fancy cat,'" McCarthy explains. "I can't even think of what I'll do when I see someone on the street wearing it. And when Vivie sees it? I'd better be standing next to her to watch her little heart fill up."
RELATED VIDEO: Melissa McCarthy Exclusive: 'How I Did It My Way'

The Spy star says her own style, however, has been influenced by her children.
"Women are so busy. We work hard, we juggle nine million different things on any given day: kids, work, relationships and on and on," she tells PEOPLE. "I think our clothes have to work as hard as we do and not be too precious. I have two young daughters, so this means 9½ out of 10 times my clothes have greasy little hands prints on them. I need to be able to just throw them in the washing machine and hope that unidentifiable brown stain was indeed peanut butter."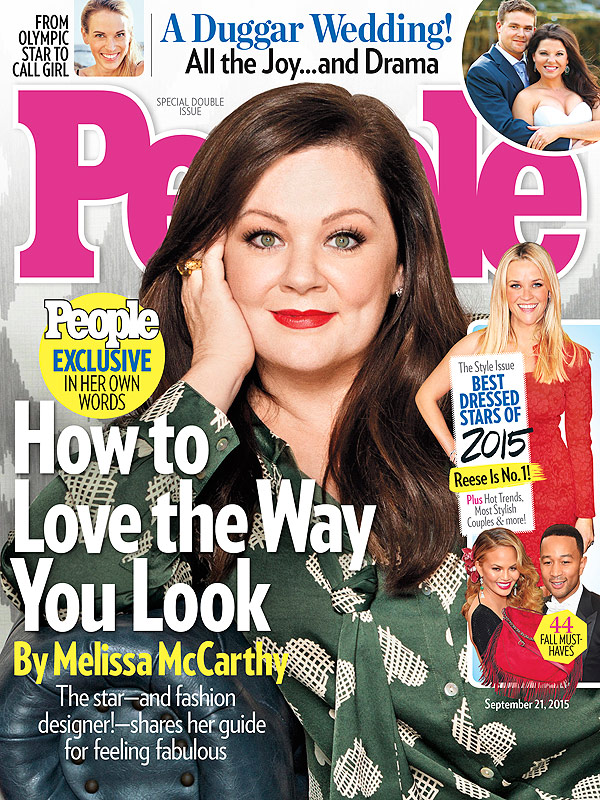 Ben Watts
For more on Melissa McCarthy's fun fashion pick up the latest issue of PEOPLE, on newsstands Friday.
–Lindsay Kimble with reporting by Kate Coyne