I Don't Want Charlotte to Be Spoiled: Chelsea Clinton on Bringing Up Her Daughter to Have Her 'Own Dreams'
As a child, former First Daughter Chelsea Clinton was taught that with great privilege, comes great responsibility.
Now, as a new mom to baby Charlotte, Clinton is eager to pass that lesson on to her own daughter.
That includes making sure Charlotte "realizes how blessed she is — how blessed we all are," Clinton tells PEOPLE of her famous (and, now, famously quite wealthy) family.
"I think another part of it is ensuring that she, from an early age, is engaged in what my grandmother called 'expanding the circle of blessings,' " adds Clinton. "You know, in the ways in which kids can engage — whether that's in a food drive, in a clothing drive or volunteering in a soup kitchen. I think all of that is fundamentally important to ensuring that Charlotte can grow up to be the person that we certainly hope she will be, with empathy but also a real sense of responsibility — that [the phrase] 'To whom much is given, much is expected' is part of her foundation."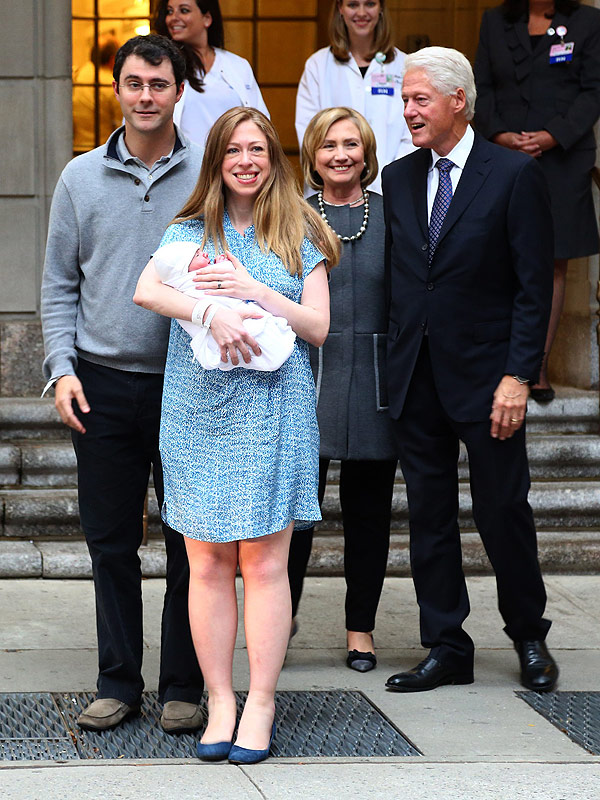 Lenny Abbot/Splash News/Corbis
Clinton is already doing everything she can to introduce Charlotte — who will celebrate her first birthday on Sept. 26 — to the ways of the world. The mother and daughter duo listen to the radio together in the morning and Clinton even talks to Charlotte about the news. ("She currently agrees with me on everything," the self-proclaimed "vice-chair/champion of all things Bill, Hillary and Chelsea" quips. "I doubt that will be the case for long.")
"But I think it's important to talk to kids," says Clinton, who spoke with PEOPLE about the launch of her first book, It's Your World: Get Informed, Get Inspired & Get Going, a primer for middle-schoolers on how to get involved on issues like poverty, wildlife conservation and healthcare.
"Partly because the kids that I talk to and listen to are grappling with big questions in the world and want to know more about what's happening and want to know more about what they can do to make a difference on the issues that they're already caring about. Which is another reason that I wrote the book It's Your World."
Another big inspiration for the book was her parents, former President Bill Clinton and potential future president Hillary Clinton.
"I was always encouraged to engage in the world, to be informed — the first thing I learned how to read was the newspaper — but also encouraged that being informed was the first step toward making a difference," she explains. "And I think, absolutely, the choices that my parents made in their own lives, but also the choices they encouraged me to make, still have a tremendous impact on me — particularly now that I'm a mom, as I think about how to give that same sense of empowerment and also responsibility to Charlotte."
Much like her parents strove to protect her from the public eye, Clinton hopes to shield her own daughter from scrutiny and harm — starting with a refusal to share photos of Charlotte on social media ("It hasn't felt right," Clinton says) — but she also wants Charlotte to experience all the world has to offer.
"[I'm] focusing on how to ensure that Charlotte has every chance that I would hope for every child: to develop her own dreams and identity and path, absent scrutiny and haranguing from the outside — and part of that is helping her understand what's real and what's just noise," Clinton explains.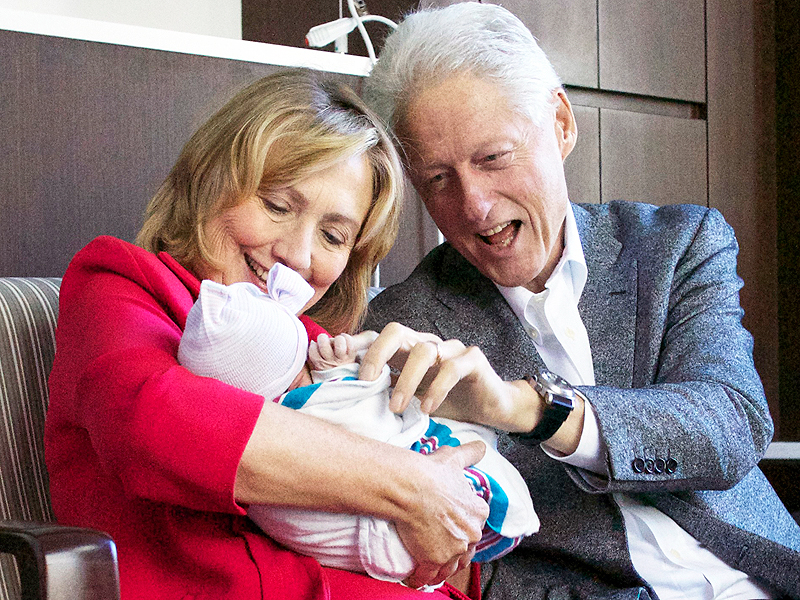 Reuters/Landov
For more from Chelsea Clinton, pick up the latest issue of PEOPLE, on newsstands Friday.
— Tierney McAfee with reporting by Sandra Sobieraj Westfall