Aww! Vin Diesel Gets a Sweet Smooch from Daughter Pauline
So much love!
Vin Diesel took to social media Monday to post a sweet photo of his 5-month-old daughter Pauline.
The Instagram photo was captioned, "All love…" shows the little one kissing her daddy's forehead.
The Furious 7 star, 48, welcomed his third child with girlfriend Paloma Jimenez in March. The couple are also parents to son Vincent Sinclair and daughter Hania Riley.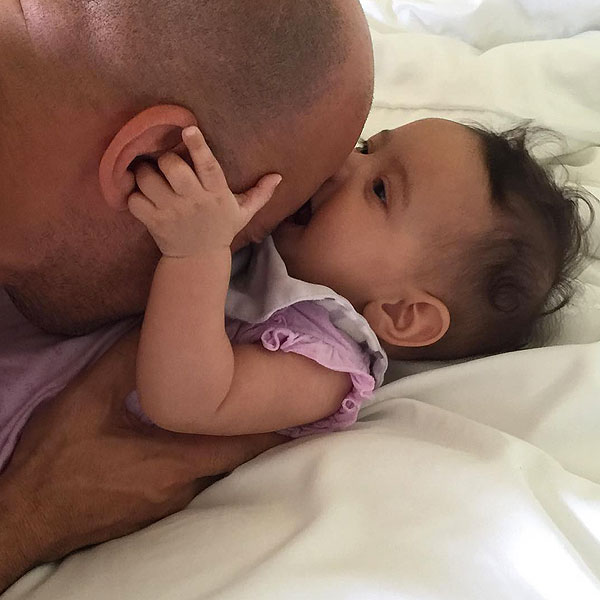 Courtesy Vin Diesel
As decided to name his youngest child Pauline as a tribute to close friend and colleague Paul Walker, who died in a December 2013 car crash.
"He was in the room [when she was born]," Diesel said on the Today show in March. "There's no other person that I was thinking about as I was cutting this umbilical cord. I just … knew he was there. It felt like a way to keep his memory a part of my family and a part of my world."
Though Diesel and Jimenez are usually very private about their family life, there are just some things worth sharing!
— Christina Dugan