Gwyneth Paltrow's Son Moses Gets Polo Lessons from Nacho Figueras
Polo star in training!
Gwyneth Paltrow's son Moses Martin, 9, got a lift from a polo pro on Sunday, joining the top-ranked Argentinian player Nacho Figueras on horseback.
The GOOP gal's son with ex Chris Martin, smiled proudly as he helped Figueras hold onto the brown horse's reigns.
"Ahora #wearefigueras también, o no?" Paltrow, 42, wrote in Figueras native language, seemingly asking her followers to support the star on the field.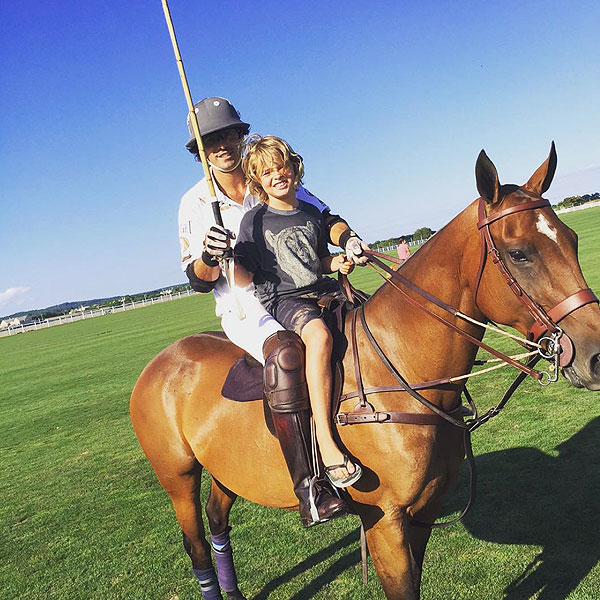 Courtesy Gwyneth Paltrow
Paltrow opened up last month about her fears regarding how her kids would react to the public scrutiny over she and Martin's split.
She said she told the kids, "You know Daddy and I are famous and there's going to be a lot of stuff out there. I can't control what you'll see. But you know what's real and how much we love you."
The star said that the children "understand the difference between the inside and the outside world" from growing up in the limelight.
Gwyneth Paltrow's Favorite Things

— Lindsay Kimble