Mariah Carey's Twins Adorably Steal the Spotlight as Their Mom Receives a Walk of Fame Star
One thing is certain: Mariah Carey's kids were not impressed with their mom getting a star on the Hollywood Walk of Fame.
Four-year-old twins Moroccan and Monroe Cannon were amusingly vying for their mother's attention — and a little mic time –as their mom was honored Wednesday.
"Mommy, mommy," Moroccan repeated as he tugged on Carey's custom-designed Yousef Aljasmi dress while she tried to give an acceptance speech.
Finally bowing to her son's wishes, the "We Belong Together" singer picked up her son, who sweetly declared, "I love you, Mommy" into the microphone.
Seemingly envious of her brother's moment in the spotlight, Monroe then told her mom she wanted a little mic time too. Carey conceded, and Monroe adorably said, "I love you Mommy" as well.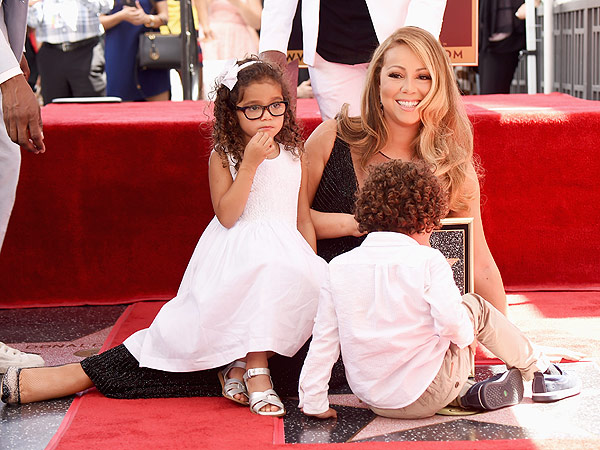 Jeff Kravitz/Filmmagic

"I better get through with this before the kids want to come up and talk again!" Carey joked once she finally got a word in. "Thank you so much, really, everybody for being here … I just want to thank all the fans for coming. This is a huge honor. A childhood dream come true … Before these kids take me off the stage, I guess I should move along. Thank you so much."
The duo got a little rambunctious at other times as well, running around before settling into adults' laps. Moroccan appeared to be the more outgoing one of the pair, at times even asking his mom for gum.
"I didn't know what they were going to do or say. Trust me, it was not planned!" Carey told PEOPLE after the ceremony. "For them to be here was everything. I'm so humbled and grateful."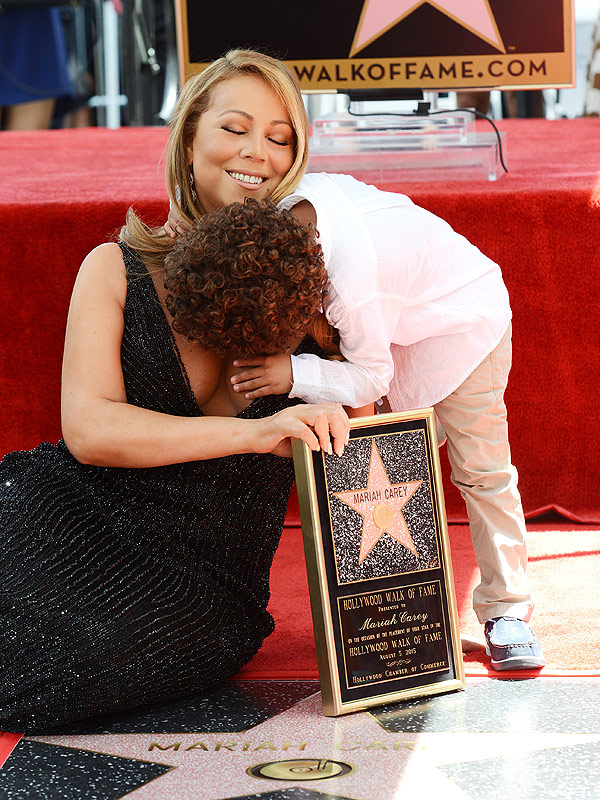 Chris Delmas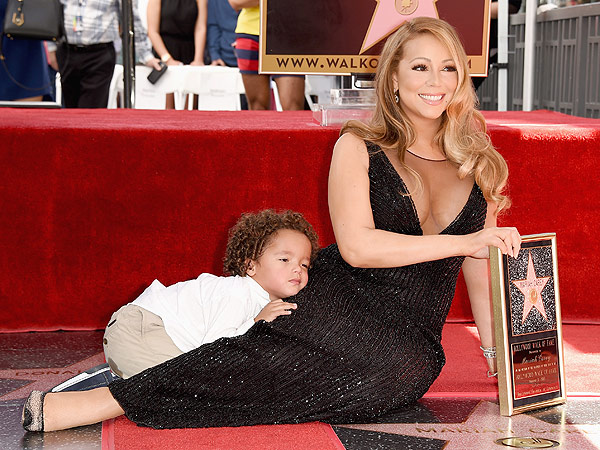 Kevin Winter/Getty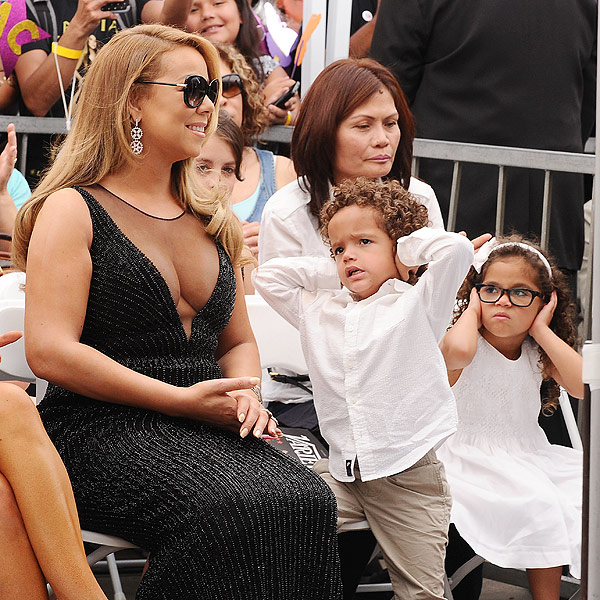 Jason LaVeris/Filmmagic
On Tuesday night, Carey hosted a pre-ceremony private dinner at her $30 million Airbnb estate to celebrate. Guests — including Brett Ratner, Jeff Beacher and French Montana — enjoyed lobster rolls and mini sliders by STK Out and Infuse Vodka cocktails. Later, Carey enjoyed some grown-up time at the reception at Beacher's Madhouse at The Roosevelt Hotel. She joined LA Reid at a table and at one point walked over to the deejay and requested he play an unreleased remix of "Infinity" with Montana and Justin Bieber.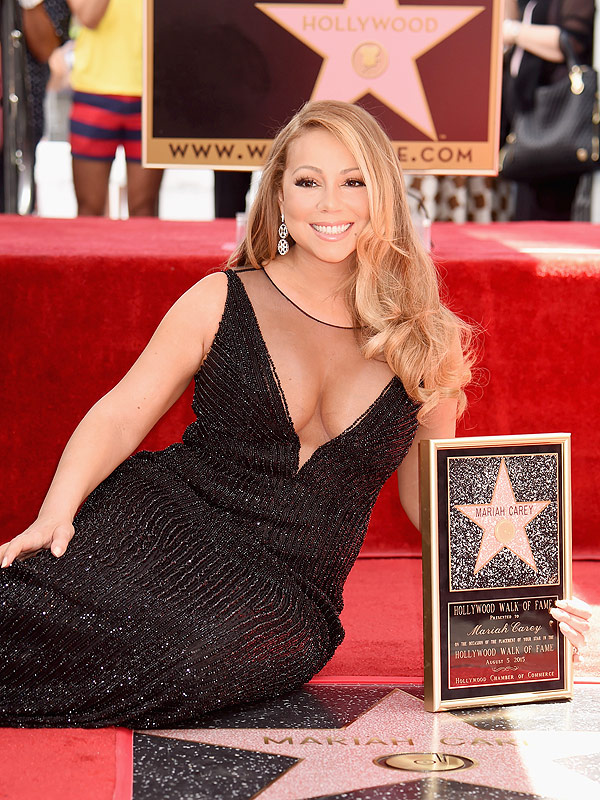 Jeff Kravitz/Filmmagic
— Kathy Ehrich Dowd with reporting by Melody Chiu and Christina Dugan