Baby Boy on the Way for Thompson Square's Keifer and Shawna
The baby the couple expect in January is a boy, Thompson Square announced via Facebook Tuesday.
"Hey everybody, we just got back from our 20-week ultrasound and we wanted to share with you whether it is a boy or a girl," Keifer explains. Adds Shawna, "You put in your votes — I think it was probably more girl than boy — there were twins in there! C'mon people, we don't need twins!" The couple then released balloons to reveal the big news — it's a boy!
Originally published Aug 4: Thompson Square is going from a duo to a trio!
After 16 years of marriage, husband and wife bandmates Keifer and Shawna Thompson are finally having a baby, they announced via social media Tuesday.
"We're really, really excited," Keifer, 39, tells PEOPLE exclusively. "We've been together for a long time and we've done a lot of things, and we just really felt there was something missing. We love what we do, we love the music business, but we didn't want to deprive ourselves of having a family."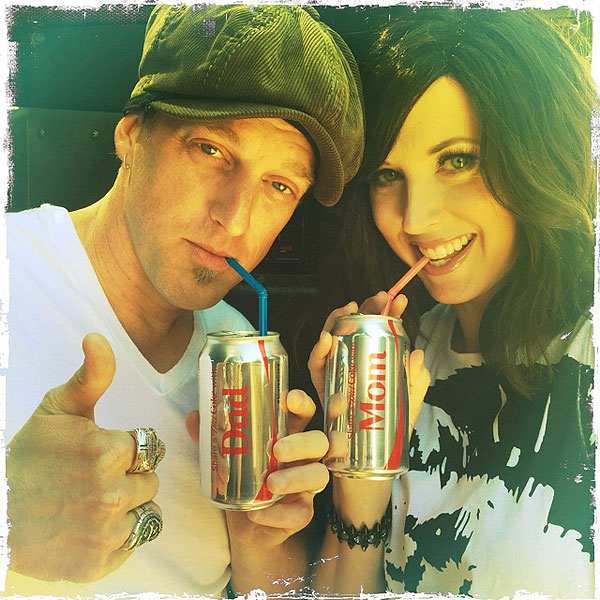 Courtesy Thompson Square

And the pair, who are expecting their first child in January, are already thinking about all the logistics involved with raising a baby on the road.
"We're going to have to design a whole new bus!" says Keifer. "We're going to need to turn one of the bunks into a crib, and we'll need a changing area," Shawna, 37, says. "It's going to be interesting."
Shawna also admits that the weird pregnancy cravings she's always heard about kicked in right away.
"I was eating strange combinations," she jokes.
"That's before she even knew," adds Keifer. "She was like, 'I think I might need to go get a test because I just ate a cantaloupe followed by a pickle chaser.' "
As for names, the "Trans Am" and "Are You Gonna Kiss Me or Not?" singers haven't come up with any real contenders yet, though they plan to keep it classic.
"I already got Thompson in there, so I said Shawna gets to pick the name as long as it's not something crazy like these people in Hollywood do all the time. No Moonbeam for us!" says Keifer. "Though I think it would be fun … maybe we should go with something really weird and random. Toothpaste Thompson. That is a great alliteration — and we are songwriters, you know."
— Danielle Anderson