Zooey Deschanel Gets Married and Welcomes a Daughter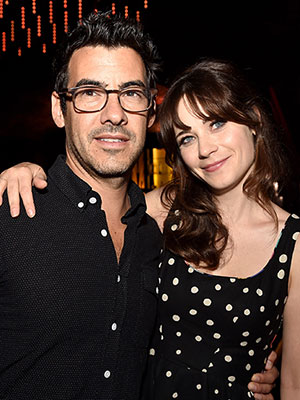 Kevin Winter/Getty
There's a new girl in town.
Zooey Deschanel is a new mom — and a new wife! — after welcoming a daughter with husband Jacob Pechenik, her rep confirms to PEOPLE.
The baby girl was reportedly born in Austin, Texas, in late July, according to the New York Post's Page Six.
The New Girl star, 35, confirmed exclusively to PEOPLE in January that she and producer Pechenik were engaged and expecting a baby together.
"Jacob and I are over the moon. We are so excited to meet our little one," the mom-to-be said.
Although the actress struggled with a few parts of her pregnancy — "You can't have sushi, you can't have cheese that tastes good," she told Jimmy Kimmel — the couple had fun keeping their baby's sex a guessing game.

"We are going to be surprised. It's more fun, you know. Make it into a game," she said during her March appearance on Jimmy Kimmel Live!
But their hope to keep it a delivery surprise took a bit of work — especially when it came time for her ultrasounds.
"You're like, 'Don't tell me, don't tell me!' " she said. "The last time the technician [said], 'Just so you know, I always use the pronoun he — it's just my habit.' She set it up because we were paranoid. Most people want to find out."
Deschanel and Pechenik already have a playmate for their new baby: The new mama's sister Emily Deschanel welcomed her second son in June.
— Anya Leon