Leah Still Challenges Riley Curry to Cutest Dance-Off Ever
Riley Curry showed off her Whip and Nae Nae moves in honor of her 3rd birthday on July 19, but it looks like she's got some cute competition.
Leah Still, the 5-year-old daughter of NFL lineman Devon Still, challenged Riley to a dance-off via her dad's Instagram Sunday night.
"Riley, I saw your video, you think you can Whip better than me?" Leah says before busting out her own adorable moves to Silentó's "Watch Me (Whip/Nae Nae)."
Still tagged Riley's dad, Golden State Warriors Stephen Curry, in the caption to make the challenge even more official.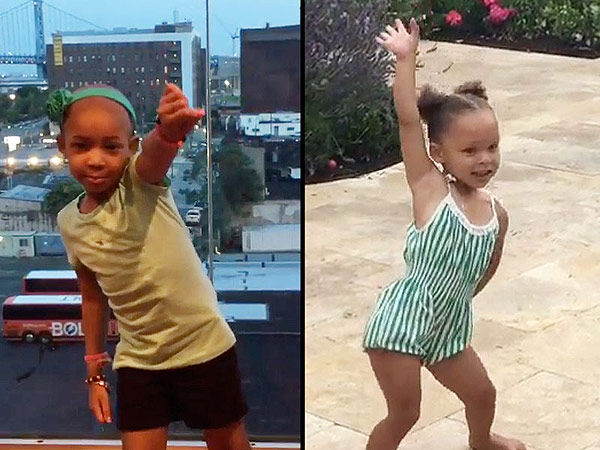 Courtesy Devon Still; Courtesy Ayesha Curry
Whatever happens next, we know it'll be a friendly match. Still included the hashtag, "#SheLoveSeeingRileyOnTV."
Leah is currently battling stage 4 neuroblastoma, a childhood cancer that mostly affects children under 5, and recently received the Jimmy V Perseverance Award at the ESPY Awards.
"In the five years I've been with you, you've taught me more about life than I could ever do and I love you," the Cincinnati Bengals star said while accepting the award on behalf of his daughter.
— Christina Butan