Alanna Masterson Expecting First Child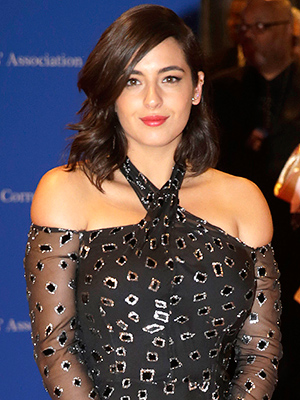 Getty
Alanna Masterson's survival skills will soon be put to the test — as a parent!
The Walking Dead star is expecting her first child with her boyfriend, photographer Brick Stowell, she announced Monday on Instagram.
"Guess what…" Masterson, 27, captioned the photo of herself cradling her baby bump in a white dress and matching sandals.
While there's no word on whether Masterson's onscreen character, Tara, will be pregnant in the show's sixth season, the mom-to-be is already an expert at disguising her belly.
In several photos posted to Instagram before her big reveal, the actress conveniently holds a soda cup, strategically places her hands and even hides behind a lion's head to keep her bump under wraps.
But one thing she couldn't hide: Her growing appetite. "Oh boy, do I love to eat," Masterson wrote alongside a photo of food.

Season 6 of The Walking Dead premieres Oct. 11 on AMC.
— Anya Leon