Yum! North West Really (Really) Loves Chocolate Chip Pancakes
Who needs silverware when you're this cute?
North West, 2, ate a pancake with her hands in an adorable moment caught on camera by mom Kim Kardashian West, grinning while smearing the melting chocolate chips across her face.
Kardashian West, 34, captioned the photos "Before …" and "After …" Sunday on Instagram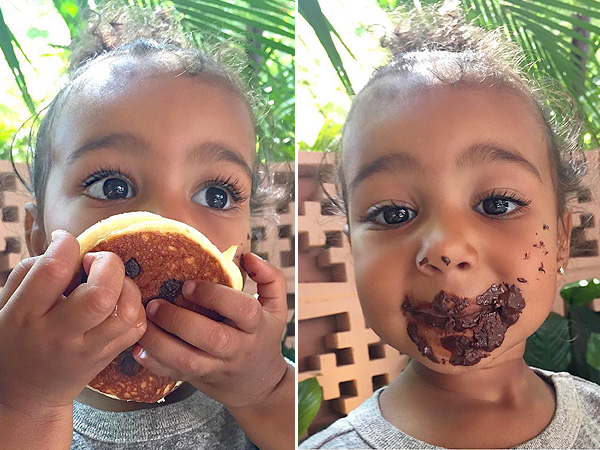 Courtesy Kim Kardashian West
But Mom and Dad are also known to indulge in a sweet treat: Shortly after, Kardashian West posted a throwback photo of her and husband Kanye West, 38, licking cones in honor of National Ice Cream Day.
Nori had quite the weekend: The toddler spent time with cousin Penelope Disick and aunt Khloé Kardashian, watching movies, getting piggyback rides and showing she takes after her father while serenading Aunt Koko with a song.
— Michele Corriston