Newlyweds Josh Elliott and Liz Cho: 'We're Believers in the Modern Family'
Josh Elliott and Liz Cho have a new lease on love.
The couple's intimate garden wedding in Montecito, California, on Saturday marked a second trip down the aisle for the journalists.
"Being that it's the second marriage for both of us," says the NBC Sports anchor, 44, who met Cho, 44, anchor of ABC News' New York City affiliate, when they worked at ABC together. "It's really a time to take stock in what matters most."
And what matters most to them is, unequivocally, family. Elliott's daughter Sarina, 6, and Cho's daughter Louisa, 8, both from their previous marriages, served as maids of honor and played a special role in the couple's ceremony.
In honor of Elliott's mom, who died just three weeks before their wedding, "the girls carried flowers and placed them on an empty chair," says Elliott. "Those were the tears. I loved seeing our two girls walk down the aisle."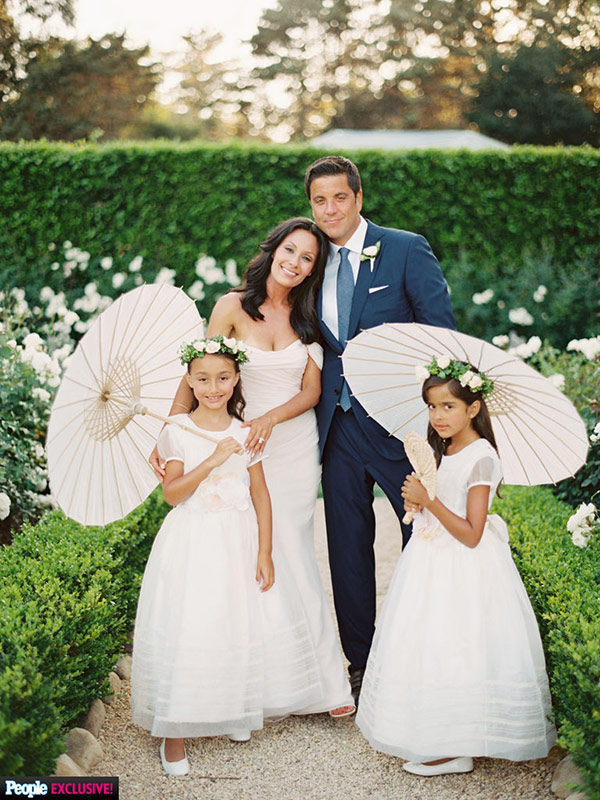 Kurt Boomer Photography
Afterward, the new sisters enjoyed a kid-friendly reception. "So many of our friends brought their children and it was fun watching them run around," says Cho. "The cutest part was watching the two of them waltz together across the dance floor."
"If there's something to be said for having a chance to do it again," says Elliott, "it's the ability to be there with your children and watch them in that moment with you."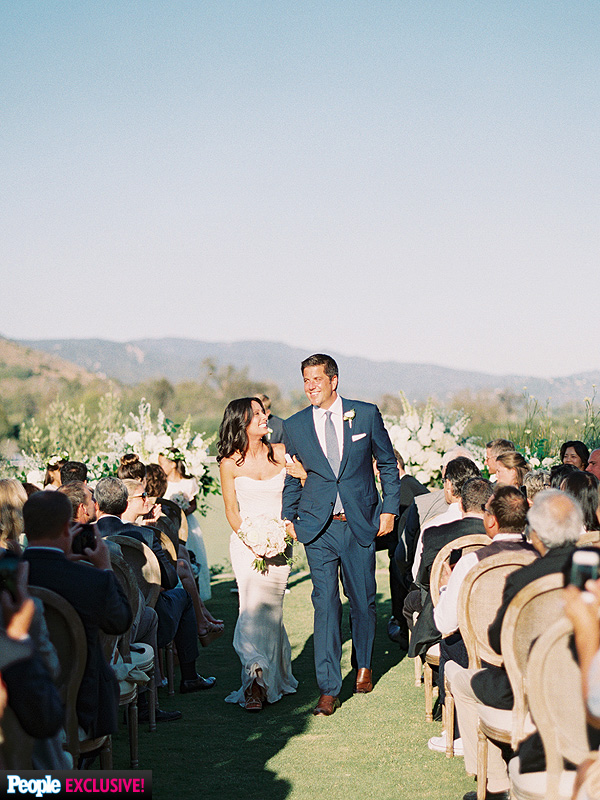 Kurt Boomer Photography
And their girls couldn't be happier. "With them both being only children, now they have a true significant other in their life, and it's been incredible," says Cho. "I overheard them talking after the wedding, and it was the first time I heard Sarina say 'stepmom'!"
While it might not be the traditional family makeup, that's just fine with Elliott. "We're believers in the modern family," he says. "Sarina's mom and Louisa's dad are a big part of everything."
He adds, "Once, during the ceremony, I looked over at the girls smiling, and in that moment, it was like it was their day. They're real sisters now. It was a party for two."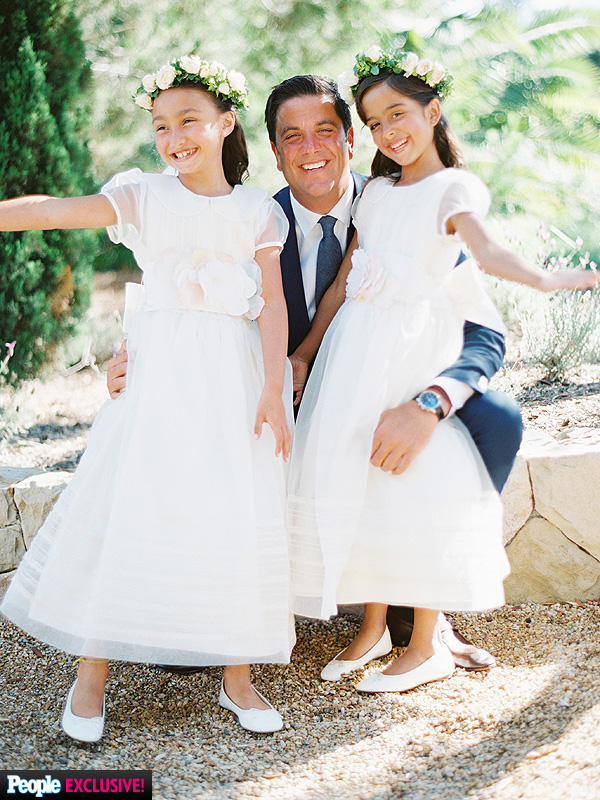 Kurt Boomer Photography
For more on Josh Elliott and Liz Cho's modern family wedding, pick up the latest issue of PEOPLE, on newsstands now.
— Janine Rayford Rubenstein